"Stefano Bollani is an Italian pianist and composer of ebullient charm and uncommon sensitivity, whether performing solo or in landmark collaborations with Enrico Rava and Chick Corea. Of his latest release, "Joy in Spite of Everything", All About Jazz said 'like a kind of musical contortionist, Stefano Bollani keeps repositioning himself with eye-popping ease. The diversity and eclecticism of Bollani's projects are reflected in the sweeping breadth
of his vocabulary'."
The vivacious stage presence of Italian jazz pianist Stefano Bollani is unlike any other. Renowned for his dynamic performances and abundant personality, Bollani will lift the spirit taking the audience on an incredible musical journey through tracks from his album "Joy in Spite of Everything" on Thursday 21 May in Opera North's Howard Assembly Room.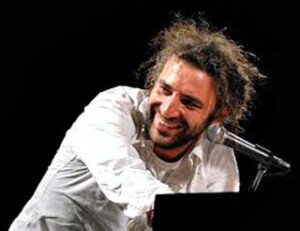 "Bollani is a spirited performer who can switch from lively off-beat showmanship to uncommon sensitivity at lighter moments charming the audience with his infectious persona.  Notorious for his collaborations with big-named artists including Enrico Rava and Chick Corea, "Joy In Spite of Everything" was originally recorded with the legendary Bill Frisell, saxophonist Mark Turner, bassist Jesper Bodilsen and drummer Morten Lund." The Guardian
"Anyone who's had the pleasure of watching Stefano Bollani in concert… knows that, above all, joy is fundamental to the music he makes." All About Jazz
Stefano Bollani "…makes the instrument sound as if it functioned with liquids rather than hammers." The Guardian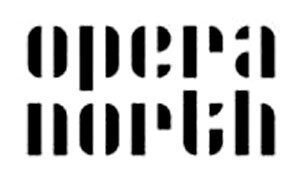 A top name on the European jazz scene, a UK visit from Stefano Bollani is a rare thing
and one you need to be part of!
Be sure to book early: http://www.operanorth.co.uk/productions/stefano-bollani
To book under Opera North's multi-buy please call 0844 848 2727 Monday – Saturday 10am – 6pm.
Please note the time indicated is the actual start of the performance. Doors to the event will open approximately 15 minutes before.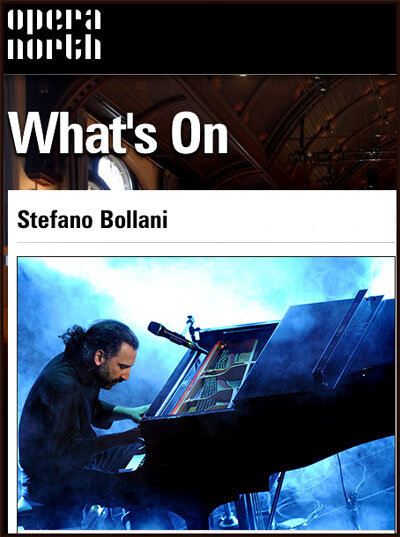 Please follow and like us: