Hi Folks,
OJC hits the water!
I'm pleased to be able to give you advance notification of a riverboat jazz cruise starring Julian Marc Stringle that we're running in conjunction with John Bunyan Riverboat Charters on Thursday, June 25th, boarding at 7.30pm. The poster below gives full details.
Please note the ticket booking arrangement … they're not available through me or OJC – just phone the booking line on 01946 817456 or book online at www.johnbunyanboat.org
I will arrange a minicab or coach from Olney to the landing stage if enough people are interested … please email me at olneyjazzclub@gmail.com if you would like to book seats on the coach.
Best wishes,
Alan Haughton
Olney Jazz Club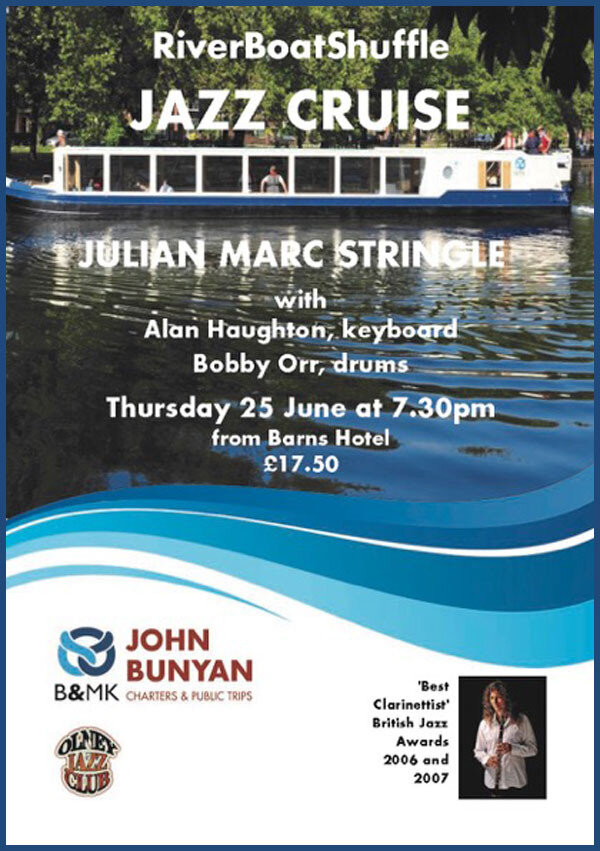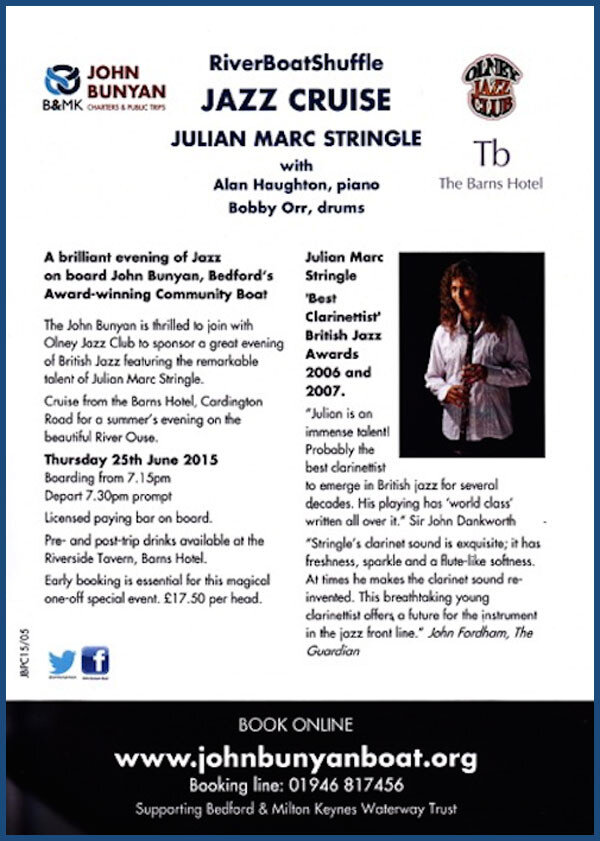 Olney Jazz Club
www.olneyjazzclub.com
olneyjazzclub@gmail.com
Please follow and like us: