When Big Bill Bissonnette sent me a black and white photograph and asked me to paint his portrait how could I resist? Even though I prefer to have met my subjects in person and work from my own reference shots and sketches. Since first posting I have written a ditty to feature with the portrait! See below.
Plus it's got me back to the easel and the aspect of Jazz&Jazz which I love most, my Jazz Art. So thank you for commissioning the portrait, Bill. It's been a pleasure and I apologise for the delay due to my moving home and setting up my new Art & Media Studio (better referred to as my Den!)
So, Jazzers, with B3's permission, here is the portrait.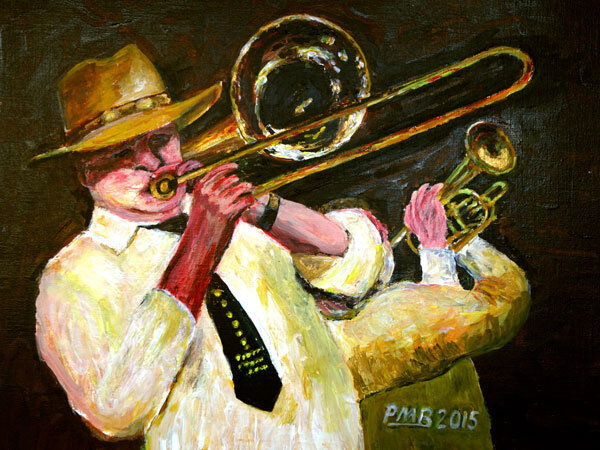 And thank you Bill, for featuring the portrait on your Websites plus your accolade: "Peter Butler is a well known painter of jazzmen. He recently did an acrylic of me. I love it!" I notice Brian Carrick has also complimented my work: "It looks Bloody Good Bill, I bet the Acrylic original looks Fab."
Just had to add this feature to the post with full approval of B3! Hope you enjoy it!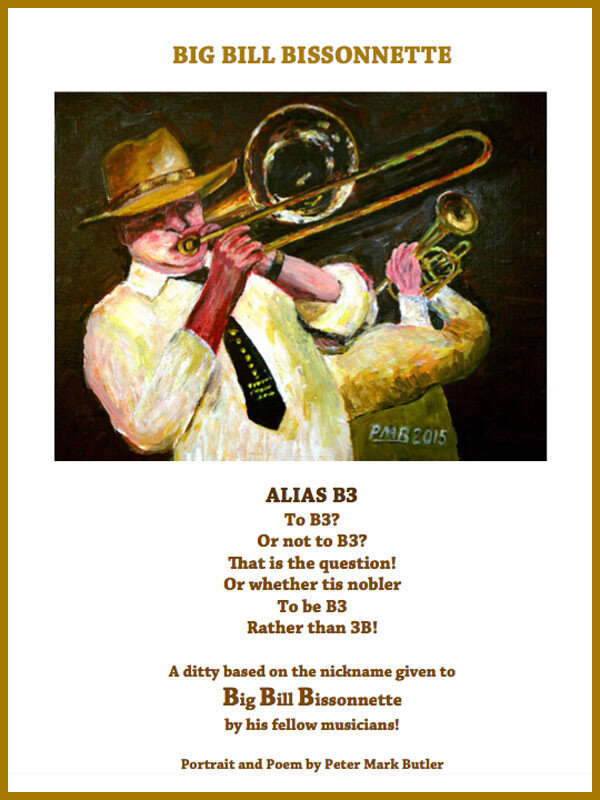 Since completing the portrait, with Bill's permission, I have set it up, along with the poem version, for reproduction as Fine Art Giclée Prints.
Plus I've recently been posting on Facebook samples of my landscapes and seascapes which I also produce as Fine Art Giclée Prints. These have garnered encouraging interest. So I'm inclined to feature some of them on Jazz&Jazz as well. Who knows, if I can sell a few prints – or even originals – it may help finance the rather costly efforts of featuring and helping promote jazz.
I would welcome your views on this in Speak Your Mind below.
Fine Art Giclée Prints of this portrait and the version with the poem are now available.
Simply email: [email protected]
Please follow and like us: