Boogie-Woogie? Featured on Jazz&Jazz?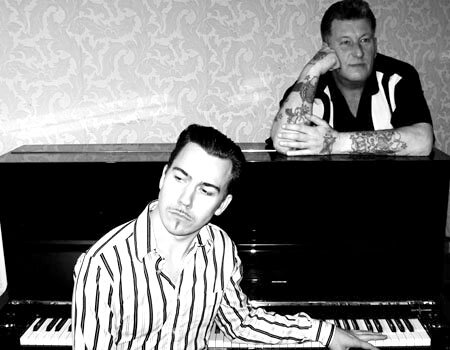 • Boogie-Woogie is a musical genre that became popular during the late 1920s, but developed in African American communities in the 1870s.
• Twenty-first century commentators have noted the characteristics of Boogie-Woogie in the third variation of the second section of Beethoven's 32nd piano sonata, written between 1821 and 1822.
• The closeness of Boogie-Woogie to jazz and ragtime has often been pointed out.
• The 1919 recordings of "Wearie Blues" by the Louisiana Five contained the same Boogie-Woogie bass figure as appears in the 1915 "Weary Blues" sheet music by Artie Matthews – these 1919 recordings are recognised as the earliest sound recordings which contain a Boogie-Woogie bass figure. (Louis Armstrong's recording of "Wearie Blues" is below).
• Texas, as the state of origin, became reinforced by Jelly Roll Morton who said he heard the boogie piano style there early in the 20th century; as did Bunk Johnson.
• "Tin Roof Blues", published in 1923 by Richard M. Jones uses a boogie bass in the introduction.
• The Boogie-Woogie fad lasted from the late 1930s into the early 1950s and made a major contribution to the development of jump blues and ultimately to rock and roll, epitomised by Fats Domino, Little Richard and Jerry Lee Lewis. Boogie-Woogie is still to be heard in clubs throughout Europe and North America.
• As in The 100 Club on Sunday, 8th March!
Book Now: https://www.wegottickets.com/100club/event/296131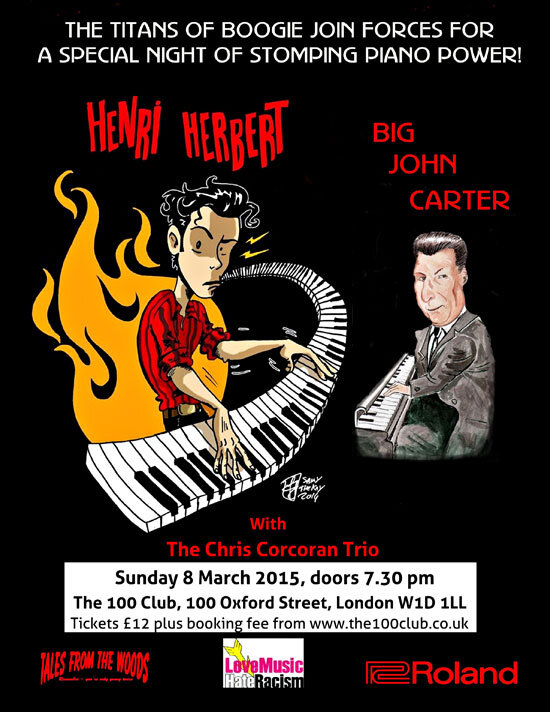 Henri Herbert dazzles the crowd at London St Pancras with an impromptu performance on the public piano:
Plus a taster from the past, "containing a boogie-woogie bass figure":
Please follow and like us: