Jazz Fans, this event is booking up fast!

Make sure you book your tickets post haste!
Phone the Box Office NOW! 01933 270007.

Featuring Julian Marc Stringle, Amy Roberts, Richard Exall, Ben Cummings! … Don't stop there, read the list of stars below and book now!
Special Offer: "St Valentine's Season Tickets" for all four concerts just £40 each!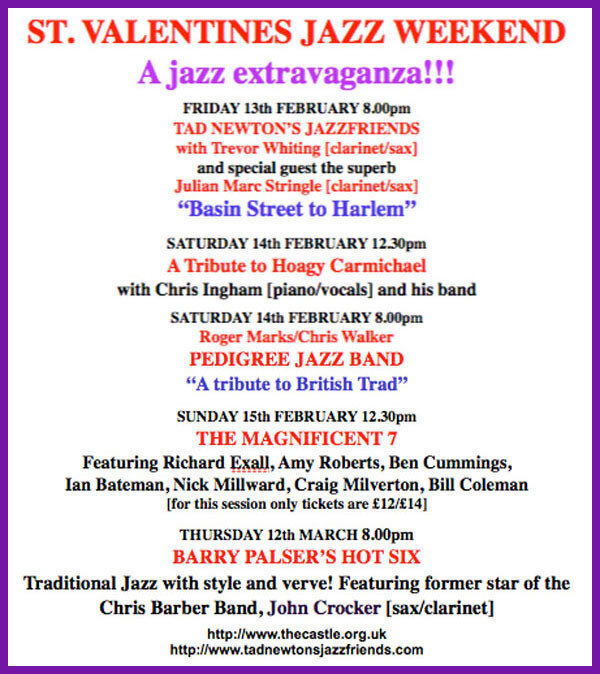 A taster …
BE SURE TO BOOK EARLY!
Box Office 01933 270007. Tickets £12.50/£10.50 concessions
Magnificent Seven £12.00/£14.00
TEL 01604 858549 for further information
Photos & YouTube © Peter M Butler, Jazz&Jazz
Please follow and like us: