Lemsford Village, Hertfordshire, has a jazz tradition dating back years. Once there were monthly gigs in "The Long Arm Short Arm" Public House and also in recent years,
"Jazz On The Island".
Happily, thanks to "Smiffy", Lemsford Jazz Club, which meets in the wonderfully appointed Village Hall, is now continuing the tradition.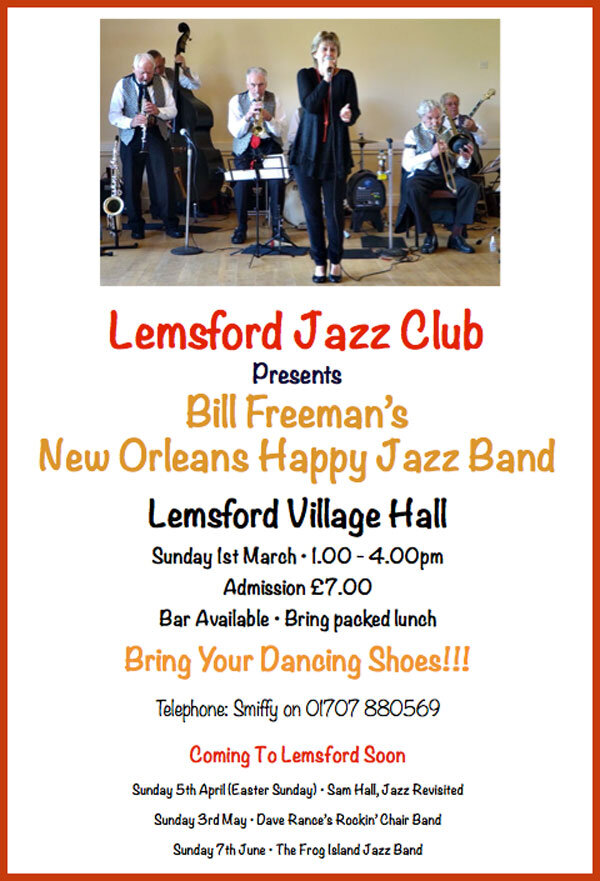 LOOK FORWARD TO SEEING YOU THERE!
 Cheers
 Smiffy
Please follow and like us: