Last July my wife and I hustled through Normandy and Brittany headed for Fest Jazz 2014. Doubtless we will clear the decks for another glorious weekend of full on jazz in Châteauneuf-du-Faou again this July – the eleventh year of this stunningly successful Festival. Why? The quote above, which I sent to Trevor Stent summing up my feelings about
the festival says why!
Fest Jazz have already released their first online flyer for this year's Festival so why hesitate? Hit the image below and take a look at it now!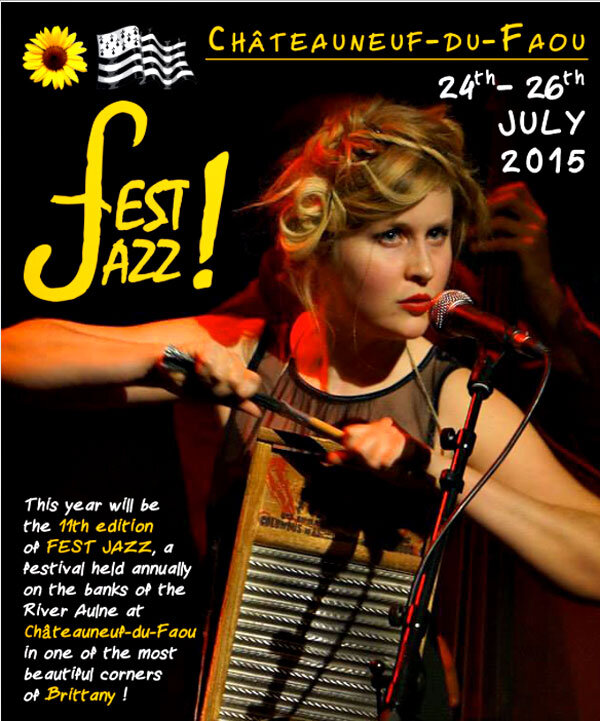 As Jeff Lewis of Speakeasy Bootleg Band so frequently says about top notch jazz events, "Fill Yer Boots"!
Book early for Fest Jazz 2015!
Peter M Butler
Editor & Proprietor Jazz&Jazz
Please follow and like us: