"The Tamara Obrovac Quartet provide their audience with a phenomenal atmosphere interwoven with exceptionally fine notes of jazz, Istrian dialect and a specific humour which characterise them all… a magical blend… and a completely different dimension of jazz." (From the Croation Press)
Some followers of Jazz&Jazz may say I'm testing the waters with this "different dimension of jazz"!
"With her amazing interpretation of often traditional musical components, Obrovac opens the door to a wide range of international jazz expressions and she does it with exceptional ease and great charm.
"Tamara´s talent & passion combined with her highly sensitive quartet of brilliant musicians bring the musical experience to a superior level." (Concerto Magazin)
"I was most impressed by Tamara Obrovac's performance
at the Jazzahead showcase. Tamara draws on the folk traditions of Istria but puts them in the context of a jazz trio and the resulting music is a very original and attractive blend of jazz and traditional music." (Jazzahead jury member, Tony Duddley Evans, April 2013, Artistic Adviser to Jazzlines Birmingham and Cheltenham Jazz Festival)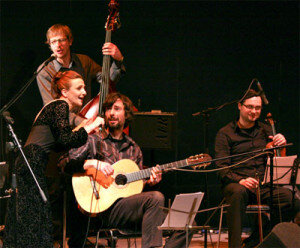 Be sure to visit:
http://www.tamaraobrovac.com/en/tamara-obrovac-quartet
Or for the latest album:
http://www.tamaraobrovac.com/en/news/241-new-album-ulika-revival
For any questions or comments please write to: transhistria@tamaraobrovac.com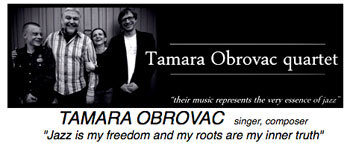 When it comes to the future of jazz I would be interested in Jazz Fans' views on this. How far are we prepared to stretch the boundaries? Simply let your thoughts be known in the Comments section at the foot of this post.
Please follow and like us: