Amy Roberts recently announced: "The last four years touring with The Big Chris Barber Band has been an incredible educational experience travelling throughout Europe and playing in some amazing venues.
"All good things must come to an end and I have decided to resign from the band so that I can focus on my own musical path. Richard Exall has also resigned.
"We are both looking forward to working together on some joint projects and an exciting new chapter in 2015. Thanks for all your support!"
First off this Sunday, 7th December, Amy and Richard will be "JAZZIN' AROUND" at Tad Newton's Walnut Tree Jazz Club, so join them there! 
It will be a first to be remembered and a boost to our emerging new era of Jazz Bands!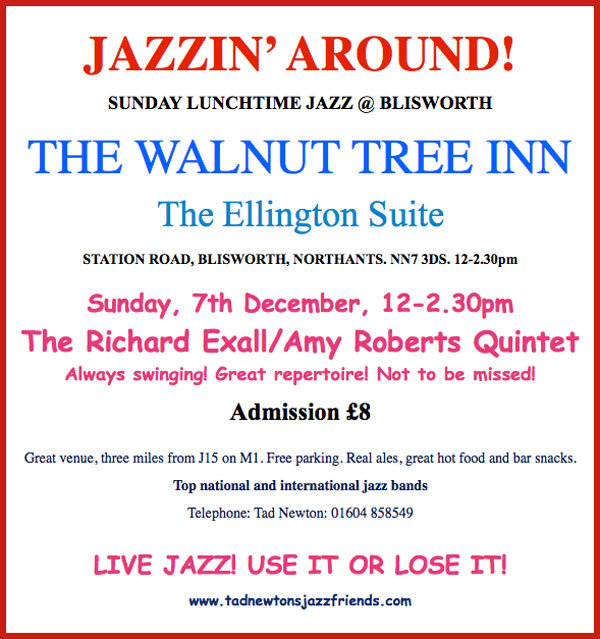 Photo © Peter M Butler, Jazz&Jazz
Please follow and like us: