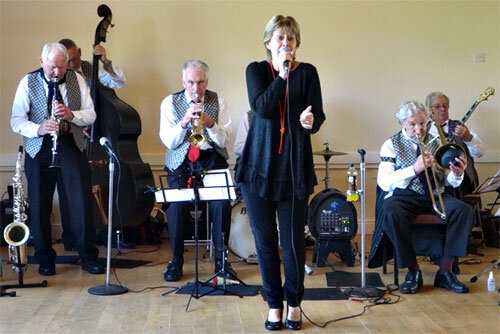 Starring with Bill Freeman's New Orleans Happy Jazz Band at Lemsford Village Jazz Club, Sunday, 19th October, 2014, Iris brought this 1935 Fats Waller number swingingly to life.
I insisted that Iris sign her CD "S'Wonderful" for me "Iris Harmony".
The Band: Bill Freeman (trumpet), Jonny Leighton (banjo), Cyril Bass (drums), Ted Barker (bass), Ken Blakemore (trombone), Derek Scofield (clarinet, saxophone).
Iris can be reached at: irisharmon@talktalk.net
(Photos & YouTube © Peter M Butler, Jazz&Jazz)
Please follow and like us: