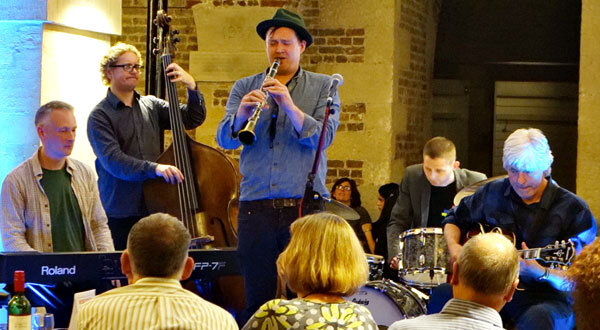 OK, Let's get cryptic! If that's what it takes to focus on our emerging new generation of jazz bands! Because that's just what Jazz&Jazz intends in a new series of posts focusing on an unfolding UK jazz revival.
It was my immense pleasure to film Adrian Cox and his Quintet plus Tom Kincaid putting on a great show at Café In The Crypt, St Martins In The Field, London, on Wednesday, 15th October.
So in support of the new generation of UK Jazz, here is the YouTube – and a very appropriate one at that! Please view in HD.

Photo & YouTube © Peter M Butler, Jazz&Jazz
Please follow and like us: