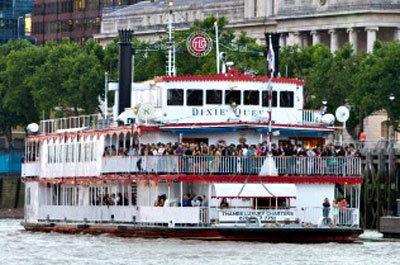 True to form, John Petters' All Stars commandeered "The Dixie Queen" for a glorious afternoon of sunshine and jazz on Saturday, 6th September along with "Trefor Williams Usual Suspects" and a passenger list of jazz fans filling two decks from bow to stern.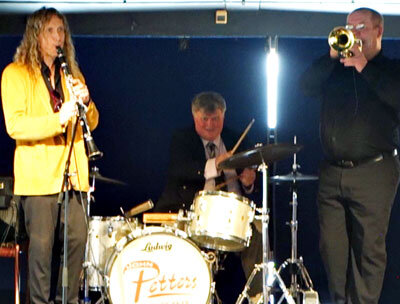 Sailing from Butler's Warf at 2.15pm "The Dixie Queen" cruised along The Thames to the 02 Arena, cruising back to Tower Bridge around 5.30pm. Not that many of the fans would have noticed, so enwrapped were they in the jazz.
Featured below in the Jazz&Jazz YouTube, starring with drummer man John Petter's All Stars are Julian Marc Stringle on clarinet and sax, J.J. Vinton on piano, Alan Bateman on trumpet, Keith Donald on double bass and Mike Pointon on trombone. (Best viewed in HD).
Soon to follow this post, Jazz&Jazz will feature Trefor Williams and his Usual Suspects hemmed in by a throng of fans and dancers.
More Shuffling at: http://goo.gl/PaGjAG
Peter M Butler
Editor and Owner of Jazz&Jazz
(Photos & YouTube © Peter M Butler, Jazz&Jazz)
Please follow and like us: