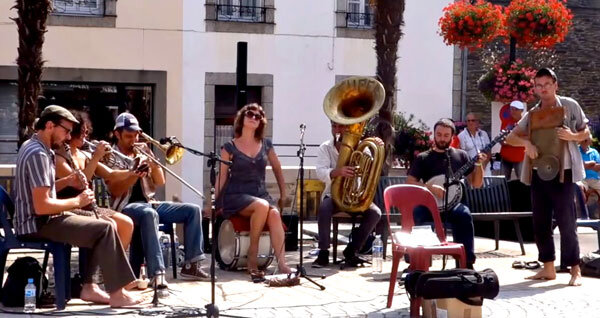 More from Fest Jazz, Châteauneuf-du-Faou, Brittany, in July, 2014. Star act Tuba Skinny doing what they enjoy most – playing in the town square, New Orleans Street Style. The number, typical to their 1920s/1930s themes – New Orleans Bump by Jelly Roll Morton's Red Hot Peppers. Even the church bells sounded a peal of applause.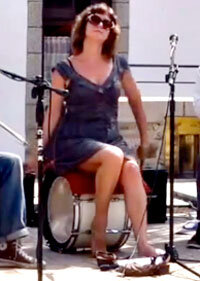 Thank you, Robin, for letting me know the name of this nowadays little heard number!
More from Tuba Skinny to come on Jazz&Jazz.
Tuba Skinny are:
Erika Lewis (vocals, bass drum), Shaye Cohn (cornet),
Todd Burdick (Tuba), Jason Lawrence (Banjo),
John Doyle (Clarinet), Barnabus Jones (Trombone),
Robin Rapuzzi  (Washboard)
Please go to YouTube and select HD for the full impact of this movie.
Photos & YouTube © Peter M Butler, Jazz&Jazz
Please follow and like us: