The Limehouse Jazzband, formed in 1965, is soon to celebrate it's Golden Jubilee. Originally from Haarlem City, near Amsterdam, the band has developed a huge reputation for specialising in New Orleans music of the 1920/1932 era.
Musicians from the band, including their leader, Robert Duis, appeared at Jazz Fest in Châteauneuf-du-Faou in July as The Limehouse Seven, featured in the festival programme as "A Virtuoso Group specialising in the Art of New Orleans Music".
Robert has since introduced the band to Jazz&Jazz. Their website is at: http://www.limehouse-jazzband.nl and I am pleased to feature their forthcoming gig in The Netherlands on Friday, 15th August, "JAZZ BUFFET", at Beek, Montferland.
If you happen to be holidaying in the area why not seize the opportunity to go along.
For reservations email: [email protected] or [email protected]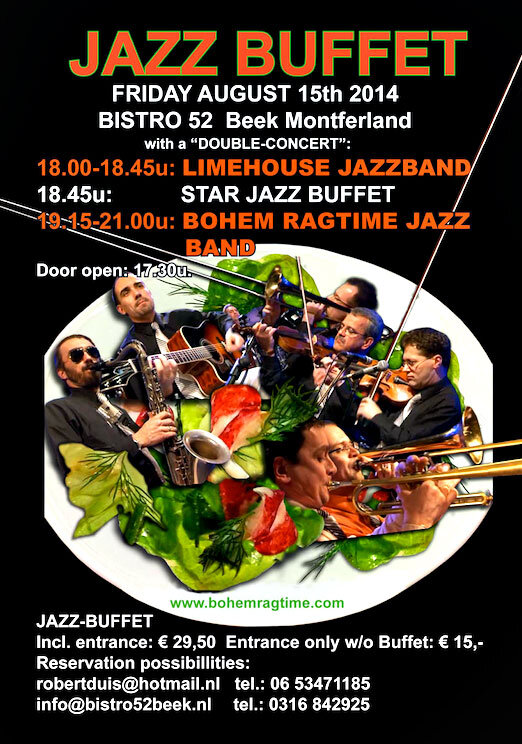 Please follow and like us: