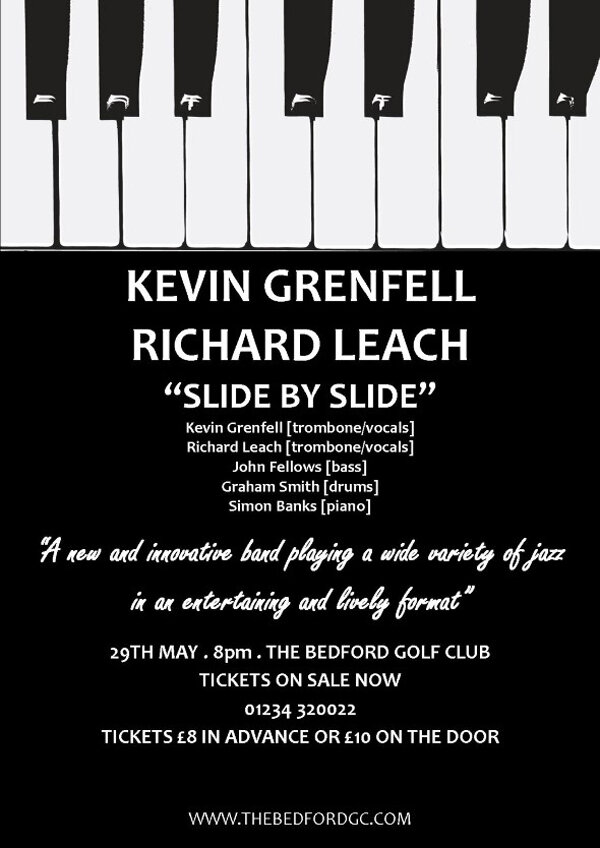 TICKETS SELLING FAST
CALL 01234 320022

Thursday, 27th March, "Dixieland to The Duke" at Bedford Golf Club was a
Sell Out! Here's Why!
Doctor Jazz
Jazz&Jazz YouTube
Written by Joe "King" Oliver in 1926 and performed here by Barry Palser's Super Six Jazz Band at The Bedford Golf Club on 27th March to a sell out audience.
Barry Palser (trombone), John Crocker (sax and clarinet, vocals, ex Chris Barber Band), Alan Gresty (trumpet and vocals, ex Monty Sunshine Band), Harvey Weston (bass, ex Alex Welsh Band), and Tony Pitt (banjo, ex Kenny Ball, Terry Lightfoot Bands) and Barry's own dynamic drummer,
John Tyson.
Hit this link to compare it with Jelly Roll Morton's 1926 recording.
Please follow and like us: