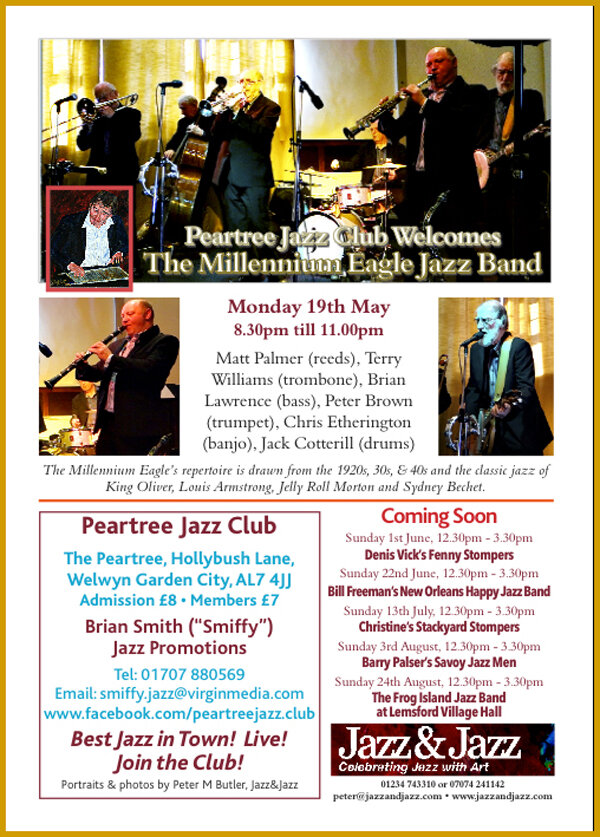 BOOK NOW!

Tel: 01707 880569

Email: [email protected] 

www.facebook.com/peartreejazz.club
Peartree Fans are in for a treat! Matt Palmer's Millennium Eagle Jazz Band starred at The Walnut Tree Jazz Club, Blisworth, back in March, and "The Midnight Choo Choo" was just one of their numbers which Jazz&Jazz was privileged to capture on YouTube. Why not request it on the night!
Photos & YouTubes © Peter M Butler, Jazz&Jazz
Please follow and like us: