The Peartree Jazz Club, Welwyn Garden City, is introducing Sunday lunchtime gigs. The first is this coming Sunday, 16th March, with Jazz Revisited. Meals will be available and drinks are reasonably priced! So why not join us and enjoy a full session of New Orleans jazz
from 12.30 until 3.30.
Then in April and May Club gigs alternate between Sundays and Mondays. Full details on the flyer below plus contact information.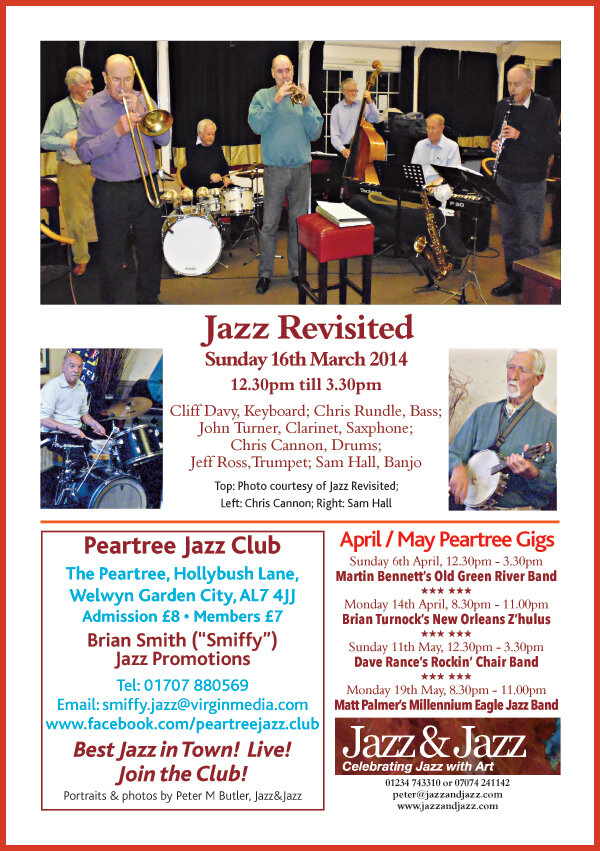 Tony Cunningham, trombone, has recently joined Jazz Revisited.
Please follow and like us: