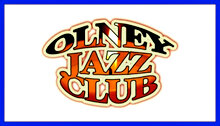 March Newsletter
8.00pm, Tuesday, March 4th sees Amy Roberts and Ian Bateman breeze into Olney to show us why they are two of the top jazz players in the country.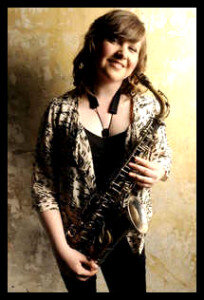 Amy, from West Cornwall, was voted winner of the Rising Star Category in the British Jazz Awards in both 2009 and 2011, coming 2nd place in the same category in the 2010 and 2012 awards. She has played all over the UK and abroad at prestigious clubs and festivals, and is well known on the jazz circuit as a charismatic performer on flute (her main instrument), clarinet and saxophone. Amy currently leads her own band featuring some of the most exciting musicians on the jazz scene, as well as making guest appearances with other highly acclaimed bands. She is also in the front line of The Big Chris Barber Band.
Ian Bateman
 is one of the most in-demand jazz trombonists in Europe. Ian has spent most of his career playing in the top jazz groups and big bands produced in the UK from the late 1970's to the present day. Whilst mainly seated at the heart of the traditional jazz and big band scene, Ian has started to turn heads with his own bands that are gradually finding their way into the main stream of jazz in the UK. Ian is currently with the 
Acker Bilk Paramount Jazz Band
 and has been for over ten years. Mr Bilk is now into his 80s and in order to keep him able to perform in the best of health, he limits the amount of work that he does. This allows Ian to freely pursue other avenues whilst keeping his loyalty to Acker. Over the past twelve years, Ian has also been a regular member of the 
Back To Basie Orchestra
 and, of course, the
 Bateman Brothers Band
.
They will be joined by 
Bill Coleman
 (bass, the Rutland-based double-bassist with 4 decades' experience working with many jazz greats including Kenny Clarke, Martin Taylor, Mundell Lowe, Jim Mullen, Kenny Ball, Don Weller and Scott Hamilton) , 
Bobby Orr
 (drums) and 
yours truly
 on keys.
Once again we have tempted some top class acts to the Olney Jazz Club at the Carlton House Club and with tickets for the show being priced at a more than reasonable £8 each, (£10 on the night – if any are left), they will surely vanish quickly.  Don't forget that good food is available but booking is essential to avoid disappointment; two main courses for £10! Book your food, (and tickets) on 01234 711348. A few tickets are also available from Phonebox Magazine, our sponsors.
Don't forget to check out our website www.olneyjazzclub.com
Hope to see you at OJC soon!
Cheers,
Alan Haughton
Olney Jazz Club
PS Tickets are also now available for the Frog Island Jazz Band on Tuesday, 1st April. £8 in advance or £10 on the door and also for the May, June and July gigs
www.olneyjazzclub.com
[email protected]
Please follow and like us: