If you are in the vicinity of, or even within reasonable reach of Welwyn Garden City next Monday, 2nd December, make a point of joining us at The Peartree Jazz Club. Be there by 8.30pm prompt for an evening of brilliant jazz with Barry Palser's Savoy Jazz Band.
"Barry Palser is a fine, punchy trombonist who believes that entertainment is a critical factor in jazz and is prepared to back his belief with action."
This is your chance to join the action. Don't miss it!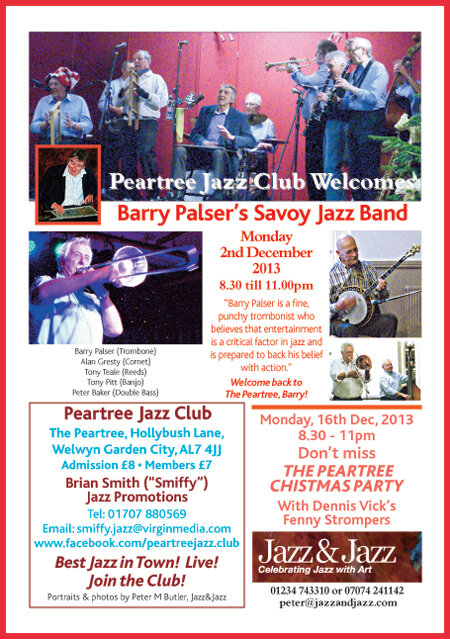 Peartree Jazz Club
The Peartree, Hollybush Lane,
Welwyn Garden City, Herts, AL7 4JJ
Admission £8 • Members £7
Brian Smith ("Smiffy") Jazz Promotions
Tel: 01707 880569 • Email: [email protected]
www.facebook.com/peartreejazz.club
Best Jazz in Town! Live!
Join the Club!
(Photos © Peter M Butler, Jazz&Jazz)
Please follow and like us: