New Orleans Heat "Play the old style New Orleans jazz, recreating the music of the crescent city, be it a stomp, blues, hymn, spiritual or pop song of the day. In the style of the late great, Bunk Johnson, George Lewis and Kid Thomas bands."
Their motto hits the spot for Peartree Fans: 'Helping to keep real jazz alive'.
Be there! At The Peartree, Welwyn Garden City, on Monday, 21st October!
Gig starts sharp on 8.30pm.
 Beware "The Welsh Viking!"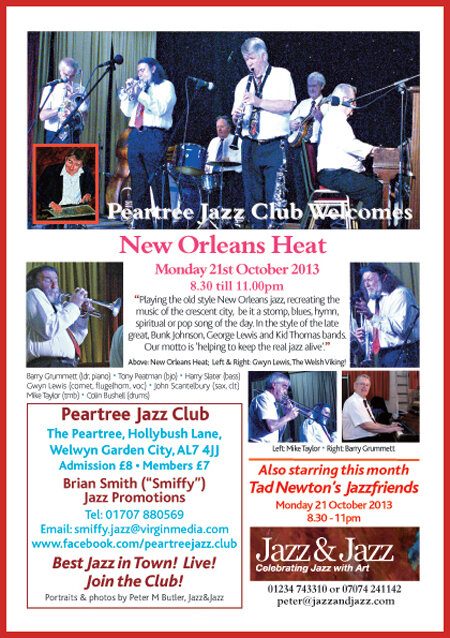 Photos © Peter M Butler, Jazz&Jazz
Please follow and like us: