Peartree Fans are set to welcome Hertfordshire based band Jazz Revisited back to Welwyn Garden City this coming Monday, 19th August. An evening of pure, unequivocal New Orleans Jazz is assured. So be sure to get along to The Peartree.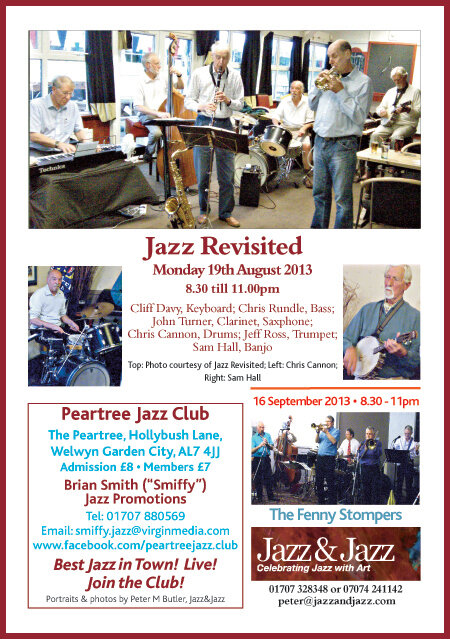 Peartree Jazz Club
The Peartree, Hollybush Lane,
Welwyn Garden City, AL7 4JJ
Admission £8 • Members £7
Brian Smith ("Smiffy") Jazz Promotions
Tel: 01707 880569
Email: jazz@virginmedia.com 
www.facebook.com/peartreejazz.club


Best Jazz in Town! Live!
Come along and join the Club!
Please follow and like us: