Not so long ago Jazz Marching Bands were once all the rage but in recent years they've declined in popularity. Yet nowadays they are making something of a comeback, not just at jazz festivals but also at various other events.
On Thursday, 20th June, photographer Laurence Cumming took some wonderful shots for me of The Ken Colyer Legacy New Orleans Jazz Band at The 100 Club  and after their gig told me he was heading for Covent Garden to take photos of The Covent Garden Jazz Marching Band. I asked him if he could send a selection to me and he was as good as his word.
Then John Keen put me in touch with Tim Wacher, who organises and plays trombone with the band, to fill me in on the significance of the event.
So a bit late I admit (apologies Laurence and Tim but there's been a lot going in the jazz world these past few weeks) I am now able to feature The Covent Garden Marching Band on Jazz&Jazz.
In Tim's own words: "The Covent Garden Jazz Marching Band has been taking part in the annual Covent Garden Rent Ceremony for 16 years. It is a somewhat unique one off group, starting as a six piece but now has grown to some fifteen. The event takes place every June – next year 19th June.
"Our role is to musically accompany the Trustees of the Covent Garden Area Trust (a public interest group which has had a role in looking after Covent Garden since 1988) and Town Cryer in a march around The Piazza finishing up in the North Hall. After a break we follow this up with a shortish concert in the Southern Courtyard in the Market.
"For more details about the Rent Ceremony you might like to look at the Trust's website: www.coventgardentrust.org.uk. It looks ancient but isn't really. The rents for the Trust's leasehold interests (payable to the freeholders) are posies of flowers and two red apples instead of peppercorns: we just provide the music. It's quite a big sound under the Covent Garden Market roof and a lot of fun."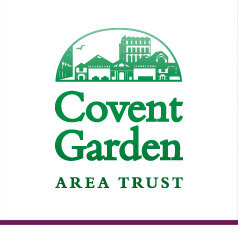 When you visit the Trust's side click on The Rent Ceremony  to read more about this "weird and wonderful occasion"!
Thanks, Tim and Laurence, I must put Thursday, 19th June in my diary for next year.
 Peter M Butler
Editor and Owner of Jazz&Jazz
Please follow and like us: