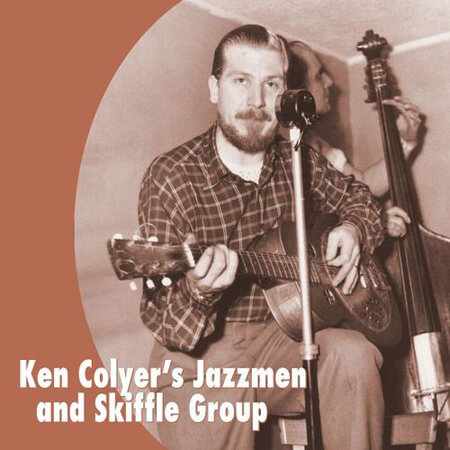 I am impelled to quote from an email which I received over the weekend. The writer, a prominent jazzman who, understandably, prefers to remain anonymous, was disappointed to find that the much vaunted BBC FOUR programme "Trad Jazz Britannia" had been rescheduled for 9.00 to 10.00pm on Friday, 24th May:
"Having watched most of last Friday's BBC4 offering expecting to see something of the much heralded British Traditional Jazz history programme I have since been informed by the BBC that the programme has been rescheduled for this coming Friday. Last Friday's programme was all about Rock and Roll. One would have thought that since its emergence followed that of traditional jazz in GB, the programmes should have been aired the other way round  –  but no matter. The other programmes mentioned in their email might also interest your readers I'm sure."
The BBC email reads as follows: Fri 24th May:  BBC4 Trad Jazz Britannia (9pm & 1.40 am) /Jazz 625 -George Lewis & Paramount Jazz Band at Marquee Club (10pm) / Smokey Dives–Trad Jazz in post war Britain (10.40pm)…. Hope you enjoy !!!!
Just Who Introduced Skiffle?
Having read the BBC's Media Centre introduction to this coming Friday's BBC programme, I'm not at all sure that jazzers will find it very satisfactory let alone accurate. After all, was it Chris Barber, Lonnie Donegan or Ken Colyer who first introduced Skiffle?
Nevertheless, the programme could be worth the time and Jazz&Jazz would appreciate receiving Jazzers' comments on the content.
Visit The BBC Media Centre for the Programme Information.
Please follow and like us: