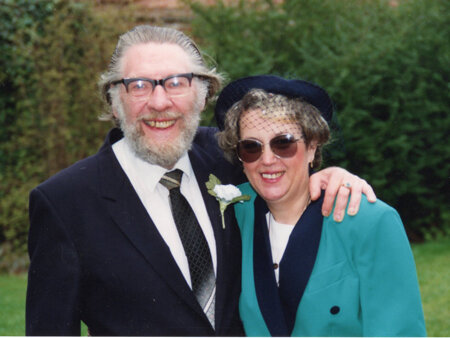 Barely four months since Bernie Tyrrell's funeral we learned the sad news that Lynda Tyrrell departed this world on Tuesday, 19th March. 
Subscribers to The Jazz Guide might have read about Lynda's passing in a very touching message about her final hours from by Terry Cheney. Terry worked closely with both Lynda and Bernie in producing the Jazz Guide since the early 1990's and Lynda asked him to promise to "look after her jazzers" by ensuring the Jazz Guide would continue and thrive.
So what better than to reproduce here Terry and Sarah's very special message about "Team Tyrrell".
As you will see, Lynda's funeral service will be at 1.00pm on Thursday, 4th April, in the Willow Chapel at Milton Keynes Crematorium, but Terry requests that would anyone planning to attend the service please telephone Lynda's brother Colin first on 01268 733583.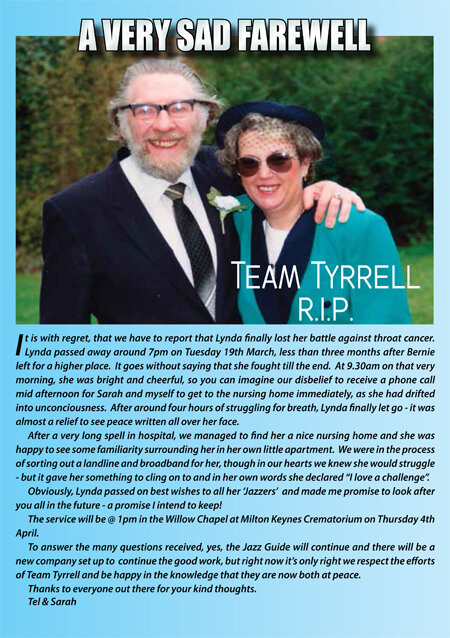 Please follow and like us: