Club favourites, Dennis Vic's Fenny Stompers are bound to pull in traditional jazz fans at the Peartree Jazz Club on Monday, 17th September! So be sure to get on down to The Peartree in Hollybush Lane for 8.30pm – the only Live Jazz venue in and around Welwyn Garden City. And one of the few jazz clubs with a growing fan base! Excellent acoustics, great camaraderie and free parking! Be there!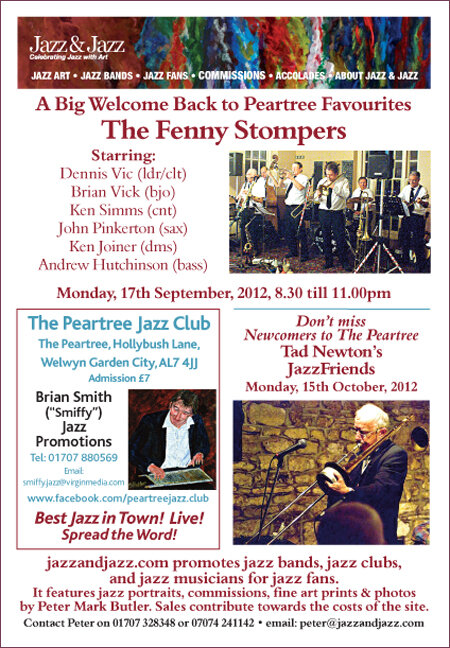 Then on Monday, 15th October don't miss Tad Newton's JazzFriends, newcomers to The Peartree and a phenomenal band!
For all the latest at The Peartree Jazz Club visit:    www.facebook.com/peartreejazz.club
or keep in touch via Jazz&Jazz.
Please follow and like us: