Brian Smith and Peartree Monday Jazz Club fans will give a warm welcome to Geoff Cole's Red Hot Five for their first appearance at the Club in Welwyn Garden City on Monday, 19th March.
Formerly a stalwart of Ken Colyer's Jazz Band, Geoff is widely recognised as one of traditional jazz's foremost trombonists.
So be sure not to miss out on the band's superb improvisation which reflects the skills of early New Orleans jazz musicians. Be there! You will receive just as warm a welcome as the Red Hot Five!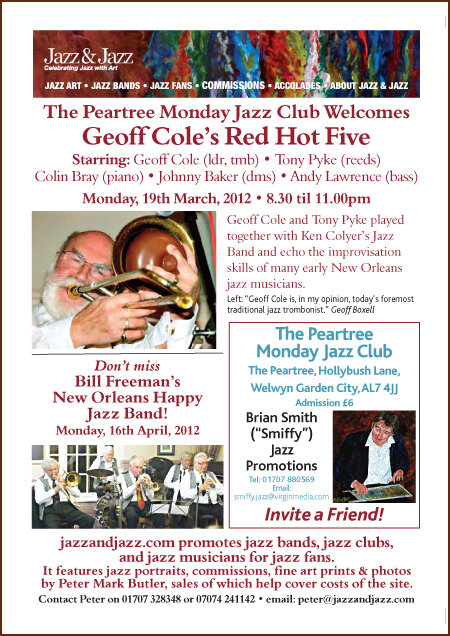 Please follow and like us: