Trefor "Fingers" Williams is as passionate about "Bertha", his double bass, as he is about trad jazz, and to cap it all, he is brilliantly versatile with the bow, slap-bass playing and great on vocals too. He tours the UK annually with Sammy Rimington's International Jazz Band (http://www.sammyrimington.com), has set up his own group, Trefor Williams Select Six, guests with with T J Johnson and his Band  (www.tjjohnson.co.uk/) and currently stars with Max Collie Rhythm Aces (www.maxcollie.co.uk).
Trefor is a good friend and as much a supporter of my jazz art as I am of his superlative jazz solo work. He knows all there is to know about the dynamics of jazz and unquestionably would be a powerful force with any band he chose to join. You can view my portrait of Trefor under Jazz Art.
I took the following photographs of Trefor performing with Max Collie Rhythm Aces at the Granville Theatre, Ramsgate, during this year's newly launched Seaside Shuffle Trad Jazz Festival.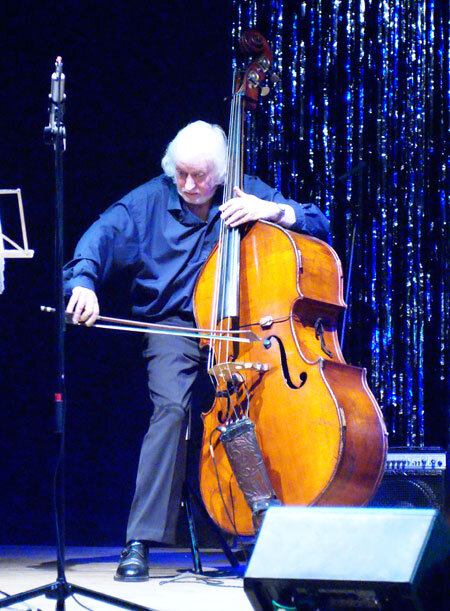 Photos by P.M.Butler, Art&Verse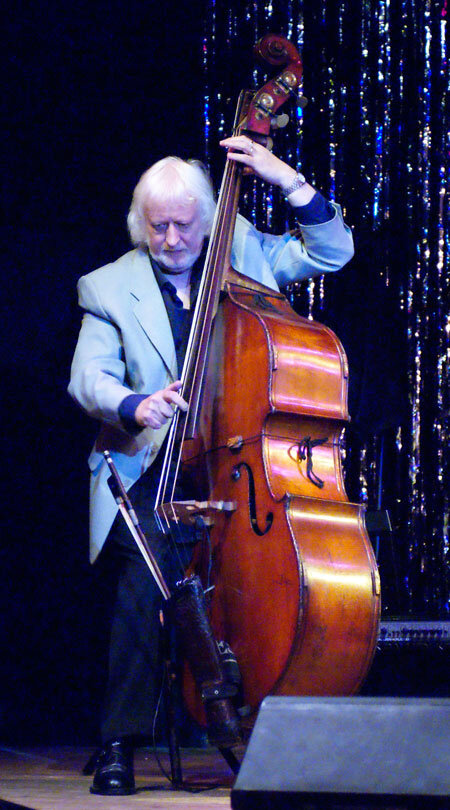 Please follow and like us: