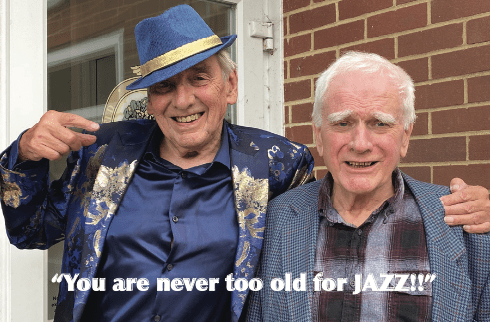 "Smiffy" our Washboard Rhythm King at Lemsford Jazz Club in October 2022
playing with Henri Harrison and Dave Rance's Rockin' Chair band.
Go Smiffy Go, take it away!
Brian Smith aka "Smiffy" sadly passed away last week. He was 80, like me, and we had been close friends for many years in Lemsford.
Smiffy was born in The Long Arm & Short Arm pub in Lemsford Village just outside Welwyn Garden City, long enough ago to have followed some of the great jazz bands on the 1950s and 60s. Those were the days when Hatfield, Potters Bar, Enfield and Welwyn Garden City were hot beds of jazz.
Terry Lightfoot and Acker Bilk used to live in Potters Bar.
One of our greatest adventures was when Smiffy, Bob Thomas and I went to Potters Bar on 31st May 2012 to meet and see Acker Bilk and his
Paramount Jazz Band.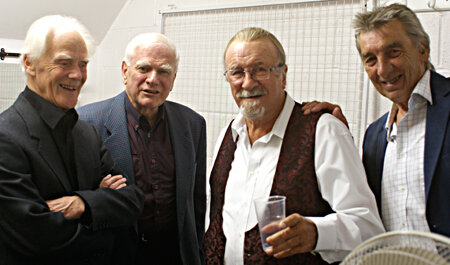 Smiffy was not only an Ambassador for Jazz, he was a showman and an entertainer. He was one of the kindest and most generous people my wife and I have ever met and yet so modest. We miss him dearly.
Smiffy, this Jazz&Jazz YouTube is forever for you!