12.30 – 3.00pm Sunday 1st March in
The Ellington Room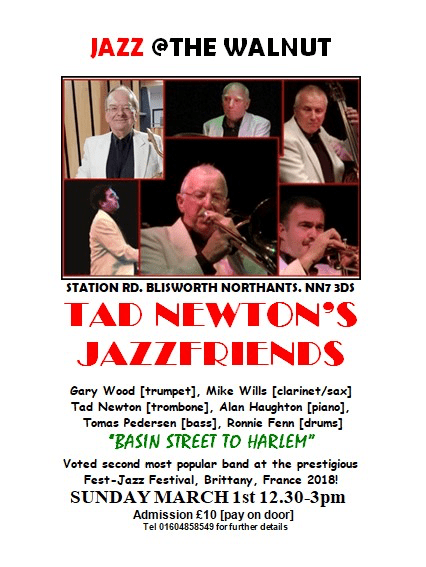 Wonderfully eclectic repertoire featuring the sounds of Louise Armstrong, "Bix" Muggsy Spanier, Fats Waller, Ellington, Basie, Miles Davis, Benny Goodman et al!
Great venue, three miles from J15 on M1

Free parking, real ales, great hot food, bar snacks.
Top national and international jazz bands.
ADMISSION: £10
TEL: 01604 858549
LIVE JAZZ … USE IT OR LOSE IT!
TAD NEWTON 01604 858549
www.tadnewtonsjazzfriends.com
email: tadjazzfriends@gmail.com
Peter M Butler
Editor Jazz&Jazz
Please follow and like us: