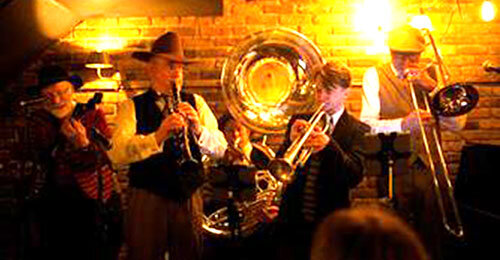 Full of fun and contagious presentation, Doolalley Tap's foot stomping live shows take fans by storm. It was a delight to film them on "home turf" – at their spiritual home,
The Ivy House, SE London, Sunday, 15th September.

Granddaughter LeighAnna and her partner Olly joined Ginny and me.
They live close by and will be back!
Doolally Tap are at: www.doolallytap.co.uk
Peter M Butler
Editor, Jazz&Jazz
(YouTubes © Peter M Butler, Jazz&Jazz)
Please follow and like us: