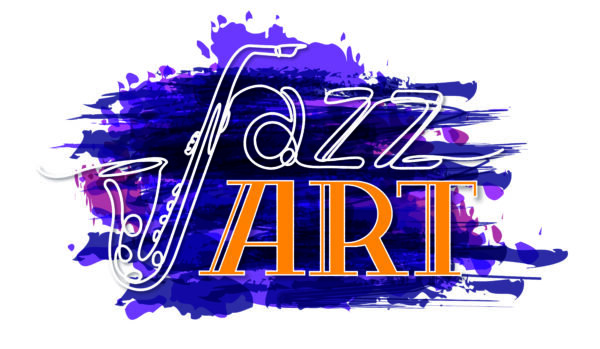 Welcome to my Jazz ART Gallery. Below you will find an alphabetical list of all of my current jazz portraits and prints. Each painting is hyperlinked to a Special Feature about the musicians and bands appearing on this website.
The Feature article highlights the key facts about each musician at the time the portrait was painted. It also displays the painting, the Fine Art Giclée print and the verse. And it gives the reason why I chose to paint this particular musician or band and the inspiration behind the painting, as well as where and when the picture was first conceived.
For every portrait, I penned a poem putting into verse or prose the emotions I felt at the time. The only way to capture the emotive feelings of being in the presence of our truly wonderful musicians was to illustrate visually in vivid colour, through the medium of my choice and the strokes of my brush, the emotions that I felt in a split second of time. To then put those feelings into words, I chose to write a verse. The two are inseparable, Art and Verse, but how can they be displayed together? The solution – creating Fine Art Giclée prints was the way I chose to bring these moments to life for you to enjoy.
I hope you will take the time to explore my Jazz ART as you troll through my website. And if you also like landscapes and seascapes, then I must introduce you to Art&Verse where there are over 100 paintings, each with their own poem that I produced over 30 years ago.
If you would like to purchase any of my works – prints and/or original paintings or would like to know more about them and what I do, please email me at [email protected], I look forward to hearing from you.
INDEX OF JAZZ ART
A selection of my Jazz ART signed A4 and A3 Fine Art Giclée Prints, digital prints and original paintings are FOR SALE. They come with a special Certificate of Authenticity. To purchase any prints and/or paintings, please contact Peter Butler at [email protected] and I'll reply by return.
I am in the process of putting my own Jazz ART online store on Etsy and will add a hyperlink to their site as soon as the store goes live. Thank you for taking time to visit my website and my Jazz ART Gallery.
Adrian Cox
"Double Take"
Amy Roberts & Adrian Cox
"Reeds in Duet"
Amy Roberts on Saxophone
"Amy's Got Rhythm"
Annie Hawkins
"Annie on Bass"
Barry Martyn
"Barry Martyn at The 100 Club"
Betty Renz
"Betty Renz Steels the Show"
Big Bill Bissonnette
"Alias B3"
Bob Thomas
"Bob Thomas of Thomcat Fame"
Brian Smith
Washboard Rhythm King"
Burt Butler
"Burt on Banjo"
Chris Marchant
"Sublime on Drums!"
Chris Tyle on Cornet
"Head Honcho with Style"
Christine Woodcock on Trombone
"Mysterious Lady"
Cuff Billet
"Cuff Billet on Trumpet"
Dave Arnold on Drums
"The Clash of the Cymbals, The Beat of the Drums"
Dave Bartholomew at The Palm Court,
New Orleans
"Let the Good Times Roll!"
Dave Rance's Rockin' Chair Band
"Let it Rip, Dave!"
Dom Pipkin
"Dom Pipkin Pumps Piano"
Dr Michael White
"Visitations"
Emile Martyn
"Emile on Drums"
Emile Van Pelt and Eric Webster
"Honky Tonk Time"
Esther O'Connor
"Esther Enthralls Her Fans"
Frederic John
"Frederic John on Trombone"
Jim Hurd & John Whitehead
"Frog Islanders!"
Gerry Birch on Sousaphone
"Jazz at The George"
Gordon Lawrence
"Ensnared"
Grand Marshall Jimbo Heads the Parade
"Good Time Jazz"
Gregg Stafford
"He Der Man!"
Hugh Masekela
"The Coal Train"
Ivan Gandon on Saxophone
"A Very Mean Sax"
John Pickett on Trumpet
"Plays Trumpet for Recreation"
Johnny Rodgers on Saxophone
"Passion Personified"
Joshua & Sandra Walker
"Neighbours Well Met"
Katja Toivola on trombone at Donna's Bar, New Orleans
Keith Minter
"Measured Beat and Rolling Peal"
Laurie Fray on Clarinet
"The Pinnacle of Passion"
Laurie Palmer on Drums
"Drums on the Prom"
Leroy Jones at Donnas Bar 2010
"Keeper of the Flame"
Lionel Ferbos, Louisiana Jazz Legend
"Long live Jazz, Long live Lionel Ferbos"
Mike Pointon on Trombone
"The Trombonist"
Pete Lay
"Pete Lay on Drums"
Pete Smith on Sousaphone
"Come Join the Parade"
Ray Colyer on Trumpet
"Take it away, Ray"
Roger Nicholls & Pat Elms
"A Strummin' and a Drummin'"
Sam Weller & Mark Alexander of Vocalion
"Trombone and Drums"
Sammy Rimington on Clarinet
"The Clarinetist"
Sammy Rimington
"Take Two Sammys"
Sammy Rimington & Amy Roberts Saxophone Duet
"Eyes on the Master"
The Fallen Heroes – Tony Rico, Paul Bonner & Ben Martyn
"Sax, Trumpet and Bass"
Tim Curtis on Sousaphone
"Tim on Tuba"
Tony Cunningham on Trombone
"Tony Cunningham Trombonist"
Tony O'Sullivan on Trumpet
"Spotlight on the Trumpet"
Trefor Williams on Double Bass
"Double Bass Ace"