Gratitude and huge thanks to Smiffy's son Mason for capturing this remarkable video of two Washboard Giants during Henri's Hotshots March Sunday Lunchtime Gig at
Lemsford Jazz Club
I made the excuse that my Lens Camera was out of action during the afternoon, and excuse it was because I found the entire gig far too riveting to spend time booting up to film. Plus the village hall was packed to overflowing with enthusiastic fans. Yet somehow even with his iPhone, Mason was able to film this and other brilliant videos recording the occasion. Mason has shared several more videos he filmed during the session on my Facebook Jazz&Jazzers Group.
Huge thanks too to Brian Smith aka "Smiffy" and Maz for keeping jazz live and alive
in Lemsford,  Hertfordshire's Jazz Hot Spot.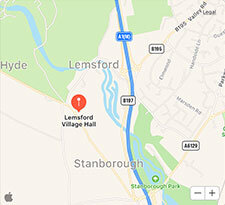 Lemsford Village Hall
78-86 Brocket Road
Lemsford
Welwyn Garden City
AL8 7TT
(Photos / YouTubes © Peter M Butler, Jazz&Jazz)
*** *** ***
Tel: Brian Smith ("Smiffy") on 01707 880569
Email: [email protected]
[email protected]
Facebook: Lemsford Jazz Club
Footnotes:
Henri was drummer with The New Vaudeville Band which recorded
Winchester Cathedral in 1966.
Smiffy has kept jazz live and alive in and around Welwyn Garden City for longer than he cares to remember! And not just jazz! Read: An Interview with Smiffy
Please follow and like us: