The Johnnie Glaz String Band were formed in 2017 and hail from
Central Brittany.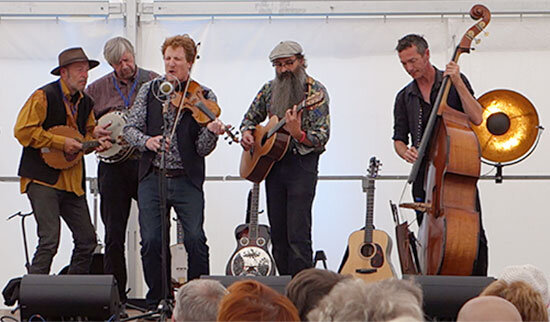 Jean-Michel Mesmin (Mandolin); Benoit Remy (Guitar & Banjo); Dan Ross (Vocals, Fiddle, Guitar); Sam Hutchings (Vocals, Banjos Guitar); Olivier Steunou (Fiddle & Bass).
As multi-instrumentalists, they switch their intruments to suit their repertoire of
Old Time Jazz, Country & Blues, Bluegrass and Rock'n'roll.
Peter M Butler
Editor Jazz&Jazz
(Photos & YouTubes © Peter M Butler, Jazz&Jazz)
Please follow and like us: