A Jazz&Jazz Feature in support of The National Jazz Archive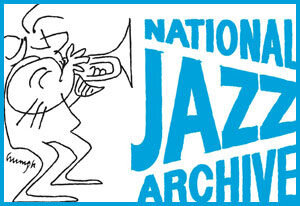 "Award-winning drummer Clark Tracey is bringing his quartet to play a fundraising concert for the National Jazz Archive on 24 November in Walthamstow, North East London."
(NJA Press Release)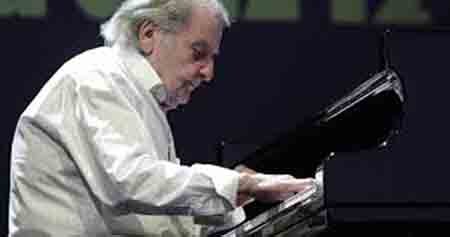 To celebrate what would have been Stan Tracey's 90th year, Clark Tracey has written the definitive biography of his father (The Godfather of British Jazz), being published by Equinox Publishing. The concert will be part of the book's launch and will feature Stan's music and well-known jazz standards. Stan was an important British jazz pianist and composer whose distinguished career spanned six decades.
Clark Tracey is one of the UK's premier jazz men with an international career as an outstanding composer, arranger and drummer. He has won Best Drummer in various awards five times, including the British Jazz Awards in 2016 and 2017.
His group also features three other superb musicians: 
Art Themen (saxes) has a major reputation on the British jazz and blues scene, and has played tenor sax in many top jazz groups. Described by Dave Gelly as 'One of the tiny handful of undeniably perfect jazz musicians', he was winner of the British Jazz Award for tenor sax in 2008.
Bruce Boardman (piano) has performed with many big names, run his own band, made numerous TV appearances and toured internationally.
Andrew Cleyndert (bass) is best known for his work with the late Stan Tracey. He has also worked extensively with many other jazz greats, including Lee Konitz, Art Farmer and Conte Candoli.
Clark said: "I've had the pleasure of playing at fundraising concerts for the National Jazz Archive several times, so it's great to be able to bring my own quartet to help raise funds for the Archive. It's a wonderful resource for everyone interested in the history and development of jazz in this country."
This concert is one of a series during 2017 to raise funds to support the work of the Loughton-based
National Jazz Archive.
The venue is the characterful arts centre, former Granada Cinema, Mirth, Marvel and Maud,
186 Hoe St, Walthamstow, London E17 4QH, five minutes' walk from Walthamstow Central Station
served by the Underground, Overground and numerous bus routes.
The concert starts at 8pm and tickets cost £17.
For details and to book tickets, visit  www.nationaljazzarchive.org.uk/events,
email events@nationaljazzarchive.org.uk or phone 020 8502 4701. 
ENDS
The photos of Clark Tracey and the musicians are available separately.
For media enquiries contact:
Nick Clarke 020 8502 4701
enquiries@nationaljazzarchive.org.uk
National Jazz Archive, Loughton Library, Traps Hill, Loughton, Essex IG10 1HD
www.nationaljazzarchive.org.uk
www.facebook.com/nationaljazzarchive
@JazzArchive
Notes to Editors 
The National Jazz Archive is a registered charity based in Loughton Library in Essex. It was founded by Digby Fairweather and holds the UK's finest collection of written, printed and visual material on jazz, blues and related music, from 1919 to the present day. The Archive holds more than 4000 reference books, specialist periodicals and bulletins spanning over 600 titles, as well as archival material, artwork, ephemera and photographs. It is open on Mondays, Tuesdays, Wednesdays and Fridays from 10am to 1pm.
The Archive received a Heritage Lottery Fund grant in 2011 that supported a three-year access development project enabling the collection to be fully conserved and catalogued for the first time. Significant items have been digitised and are now accessible online. A second grant from the Heritage Lottery Fund was made in 2015 for the 'Intergenerational Jazz Reminiscence' project, which finished successfully at the end of June 2017. www.nationaljazzarchive.org.uk
Clark Tracey is one of the UK's premier jazz men with an international career as an outstanding composer, arranger and drummer. Son of the renowned pianist Stan Tracey, Clark is a crisp, hard bopper with an energetic, exciting band. He has won Best Drummer in various awards five times, including the British Jazz Awards in 2016 and 2017. He has released 11 albums under his own name, and also runs Tentoten Records and Resteamed Records with his wife, Sylvia Rae Tracey. http://www.clarktracey.com
Mirth, Marvel and Maud is the reincarnation of the old Granada Cinema, Walthamstow, dating back to 1930. The decor is luxury art deco elegance, very much in its original style. It has a vast foyer, leading to the theatre spaces (the former cinema screens), which have a slightly sloping floor from when they were cinema rooms. In its heyday, the venue hosted shows by the Count Basie and Duke Ellington orchestras, and John Coltrane, as well as the Beatles (many times), the Rolling Stones, The Who, and many more, and is now being brought back to life. http://mirthmarvelandmaud.com
Please follow and like us: