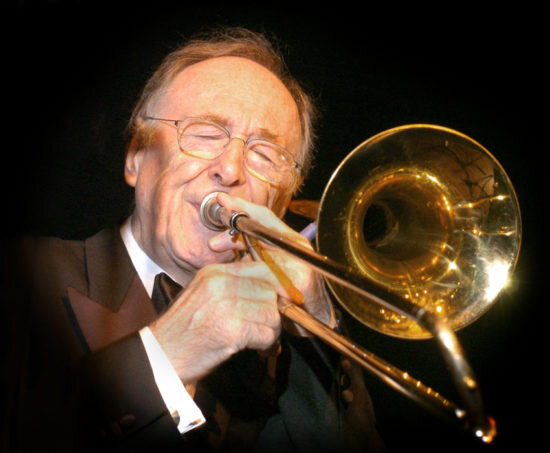 In 2004 David Ellis interviewed Chris Barber at the then Chester Gateway Theatre.
David asked me if I would like feature his interviews on Jazz&Jazz as a follow up
to his interview with Acker Bilk.
David was writing freelance theatre previews and reviews back then and Chris made him feel totally at ease during the interview. David says "So affable was he that it was as though we had been acquainted for years."
David had the opportunity of interviewing Chis again a year later during the interval. "Chris gave me the whole of his time when he could have been taking a well-earned break in the concert. A lovely, down to earth man and one of the legends of jazz. During the interview you can hear the late Pat Halcox 'doing a bit of practice next door'".
My wife and I found Chris his usual affable self when he spent time talking to us after a concert in Wyllyots Theatre, Potters Bars, in 2014. He always makes a point of meeting and spending time with his fans. Here is a YouTube which I filmed from way back in "The Gods" on that occasion.
Peter M Butler
Editor & Proprietor Jazz&Jazz
(YouTube © Peter M Butler, Jazz&Jazz)
Interviews © David Ellis
Please follow and like us: