Back in July, 2014, Tuba Skinny were one of the star bands at
Fest Jazz in Brittany
Barely had they flown into France and arrived at in Châteaneuf-du-Faou than they played at a pre-festival party in the informal of setting of the legendary Bar Tal ar Pont to welcome spectators and musicians for the weekend.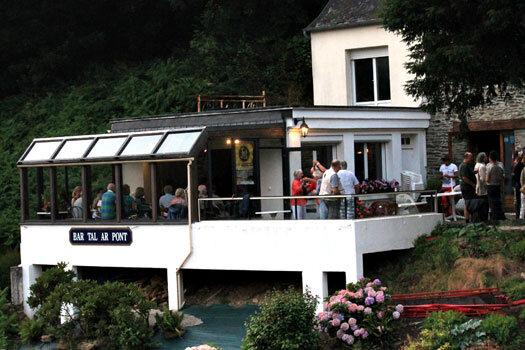 I was privileged to film Tuba Skinny throughout the Festival but have only now decided to feature three more my YouTubes of them taken at their magical Bar Tal ar Pont gig. The bar was packed, lighting wasn't the best, and to avoid vexing the fans I filmed from a position at the back where I was as inconspicuous as possible.
Even so, having just taken a fresh look at the footage I've decided it's magical enough to merit releasing. Watch out for the tale of the borrowed Tuba!
Tuba Skinny are: Erika Lewis (vocals, bass drum), Shaye Cohn (cornet), Todd Burdick (Tuba),
Jason Lawrence (Banjo), John Doyle (Clarinet), Barnabus Jones (Trombone),
Robin Rapuzzi (Washboard)
If you go to "SEARCH JAZZ & JAZZ" (column to the right) and enter "Tuba Skinny" you will find other posts featuring Tuba Skinny YouTubes).
Peter M Butler
Editor & Proprietor Jazz&Jazz
(Photos & YouTubes © Peter M Butler, Jazz&Jazz)
Please follow and like us: