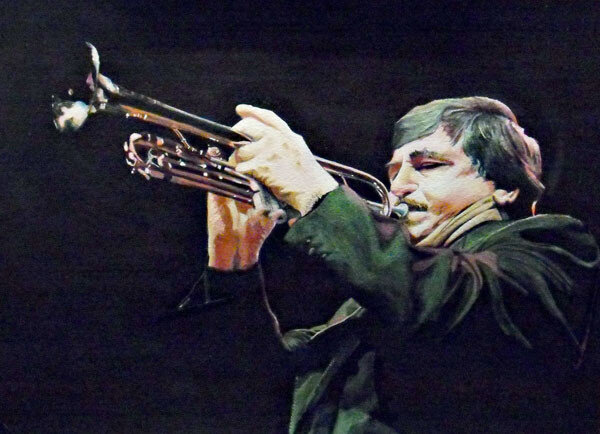 Jazz has a new profiler – Alan Bateman capturing giants of the genre in oils.
Alan's very latest masterpiece is Kenny Ball, portrayed in Alkyd Oils for his son Keith.
Keith offered to let Alan have Kenny's flugelhorn and Alan reciprocated with the portrait.
Alan tells me he will soon have two other portraits of dearly missed jazz greats on the easel which I have assured him I will feature on Jazz&Jazz – so watch this space. Such portraits are records of  the end of an era.
Peter M Butler
Editor & Proprietor Jazz&Jazz
Jazz&Jazz Feature:
Syd Appleton Pays a Fond Farewell to Kenny Ball
Please follow and like us: