Documentary film produced and directed by award-winning film director Lily Keber.
"Ask jazz fans outside of New Orleans if they have heard of James Booker and most will lean back, rub their chin and say they know they have heard the name. Unless you lived in Europe in the seventies and eighties, where he was loved—or were lucky enough to hear him or play with him in his hometown of New Orleans—the name may not even be familiar.
"To those of us who did our laundry on Monday nights at the Maple Leaf Bar in New Orleans, where he had his regular gig, he was just a good pianist that kept us entertained while we drank our beer and waited for our clothes to dry in the small laundry in the back of the bar. We did not recognize just how good he was, and for that we should be forever sorry. Youth really is wasted on the young.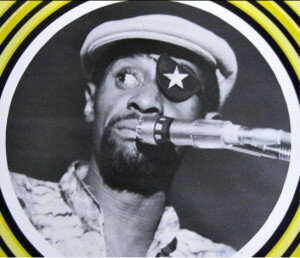 "Booker was like no one else, and as Allen Toussaint says about him in the documentary Bayou Maharajah: The Tragic Genius of James Booker, produced and directed by Lily Keber, "I know the word genius is thrown around loosely, but Booker, I considered Booker a genius when I met him, and to this day, a true genius." It's always impressive when a genius calls another a genius, but that is what happens throughout the film. Keber's collection of concert videos, interviews with New Orleans musicians who played with him, audio and video interviews with Booker, and footage of old New Orleans bring Booker back to life again and introduce him to a new generation of fans. Booker, without a doubt, may have been the best pianist to ever come out of a city that already produced amazing piano players. Or, as Dr. John—who credits Booker with teaching him to play the organ—said, he was …"the best black, gay, one-eyed, junkie piano genius New Orleans has ever produced."
"Keber's film allows Booker and the people who knew him to tell his story. She wisely stays out of the way; there was no need to interfere, as Booker and others unfold the story of what she rightfully calls his "tragic genius." And throughout the ninety-minute film there is a truly gripping and beautiful piano soundtrack playing in the background, and it is all Booker. The music speaks for itself and becomes its own character in the film." (Courtesy of www.allaboutjazz.com)

Bayou Maharajah is screening in the Holst Room at Morley College in London, 7.30pm this Friday, 23rd January. All proceeds go to help paying for the music clearances. Please help us get the word out!

"The film chronicles the life and music of the legendary New Orleans pianist, James Booker. In spite of his lack of wider recognition, Booker was widely regarded by many musicians as a genius.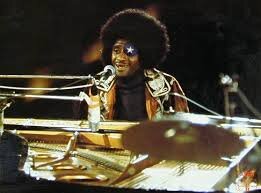 "We are also very fortunate that the film's director, Lily Keber, will be attending the screening and will be available for a question and answer session after the film.
"There is no fixed ticket price, though donations would be welcome. All proceeds will go towards the cost of music licensing for the film, without which it will not be possible to distribute the film more widely."
YouTube courtesy of "Bayou Maharajah"
Please follow and like us: