Jazz&Jazz features great jazz and great jazz musicians. Established stars and emerging stars. Time honoured jazz bands and hot young jazz bands. And the clubs and venues which feature all such bands. Such as Olney Jazz Club.
November at Olney Jazz Club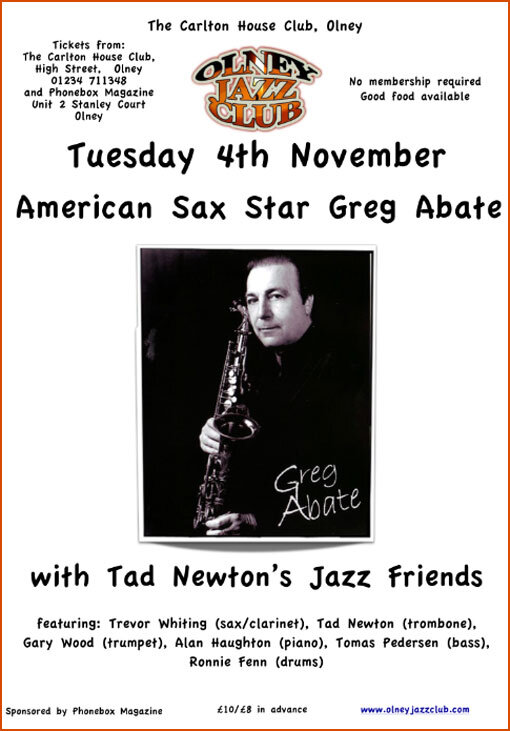 October at Olney Jazz Club
Alan Haughton runs a very successful jazz club at Olney. He includes a variety of bands and groups playing a variety of jazz including New Orleans Revivalist Jazz, British Trad and Mainstream.
This way he makes all comers happy and, unlike so many other clubs,  ensures excellent turn outs each month. Traditional Fans might be more selective in the bands they prefer but Mainstream Fans tend to like all forms of jazz so don't pick and choose, which helps keep numbers up, ensuring Olney continues as a hugely popular club.
Alan also welcomes young jazz musicians and bands to the club and in November fans were swept away by Ben Holder, one of the most gifted and exciting young jazz violinists in the UK.
Here's Ben with his group playing "Sweet Georgia Brown" with Alan guesting on piano. Hold on to your seats, it's fast and furious!
YouTube © Peter M Butler, Jazz&Jazz
Bookings for Greg Abate, 4th November: 01234 711348
Please follow and like us: