Yesterday I received a wonderful email from Canada about The Eighth Street Orchestra, based in Owen Sound, 220 kilometres north west of Toronto. Ever heard of them? If not, you have now! The email was from Band Leader, Gary Lawrence Murphy. He wrote:
"Your About page didn't say how you found out about new jazz bands, but on discovering your pages via the Toronto area trad jazz group on Facebook, and in the spirit of "exuberant smaller bands" and especially young players, I thought I might invite you to check out our facebook.com/eighthstreetorchestra page where we post our day-to-day happenings with our band of mostly 15-16 year old players (plus a few others who've gravitated to our exuberance). I hope you enjoy it!"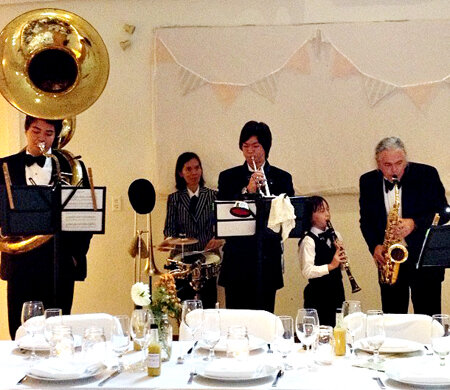 Swinging Along with Happy Jazz
Enjoy it, Gary? You bet I did! The Eighth Street Orchestra fits right in with my "About Jazz&Jazz" declaration to "focus on the vitality of younger, emerging stars and on the inexhaustible exuberance of smaller bands on the jazz circuit." Under the heading "Jazz Fans" I go on to say: "JazzandJazz aims to become a force for jazz by galvanising jazz fans everywhere into a trad jazz revival and by helping to win over a younger generation of fans to swing along with happy jazz."
Eighth Street most certainly meets and surpasses all of those criteria! They swing along with happy jazz right out on the peninsular that divides Georgian Bay from Lake Huron. As Gary puts it, "out on the edge of cottage country really". There is an argument that nowadays the only chance of live jazz surviving is in city zones where there are nuclei of fans. Eighth Street most certainly scuppers that!
Breathing New Life into a Jazz Revival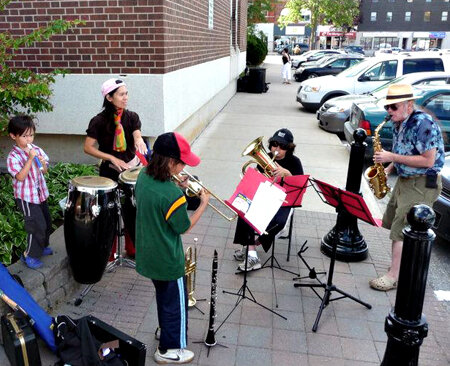 So thank you, Gary, for introducing me and the increasing number of jazzers following my site, to the 15-16 year old players (plus "those few others who have gravitated to your exuberance") who form The Eighth Street Orchestra.
This is a breath of fresh air! The kind of fresh air that can breath new life into New Orleans Revivalist Jazz!
I am proud to feature The Eighth Street Orchestra on Jazz&Jazz! So Jazzers, be sure to visit and "like" their Facebook page. For me it is solid evidence that I appear to be achieving what I set out to achieve when I launched Jazz&Jazz.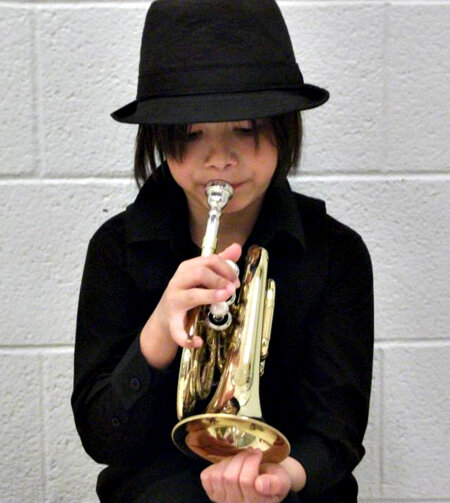 The photos, courtesy of Eighth Street Orchestra, demonstrate the bands diversity.
Eighth Street Links:
News & Video: facebook.com/eighthstreetorchestra
Blog: EighthStreetOrchestra.blogspot.ca
YouTube: youtube.com/user/8thStreet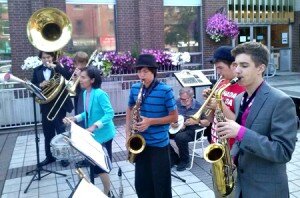 Please follow and like us: