If you love real jazz, original jazz from The Crescent City, New Orleans Revivalist Jazz, then
get on down to The Peartree Jazz Club, Welwyn Garden City, this coming
Monday, 18th November. Be on time, the show starts at 8.30pm sharp.
Come to that, if you've never experienced real jazz, all the more reason to come along. You'll love it! You'll get hooked! You might even be tempted to join The Peartree Jazz Club. We'd love that!
 We look forward to seeing you there and making you most welcome! Trust us, it's great entertainment, a brilliant night out – and all for just £8! Or £7 if you join the club!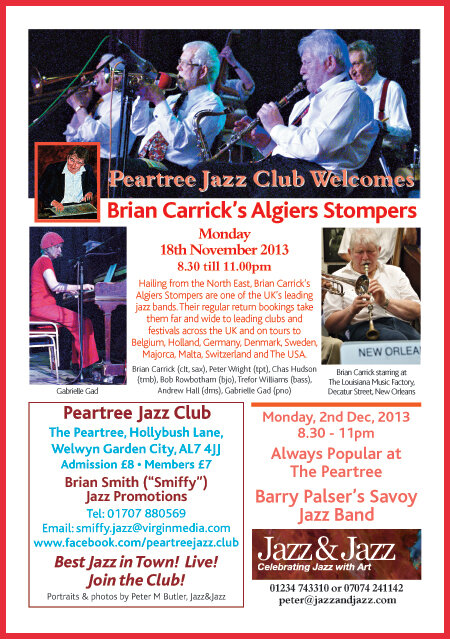 Please follow and like us: