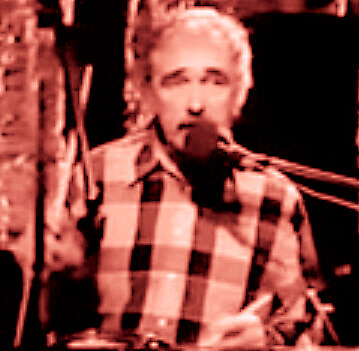 No sooner had Martin Bennett broken
the sad news about Ron McKay's passing on 3rd May than Jazzers buzzed with tributes to his enormous contribution to British Jazz.
Despite his huge stage presence and popularity, Ron was a very private man and his wife Val honoured his wishes for a private funeral.
Trefor Williams, his partner in arms for many years with Max Colllie's and Phil Mason's bands has contributed this wonderful tribute to Ron for Jazz&Jazz.
Remembering Ron McKay

Yet Another Departed Giant of British Jazz

Ron McKay was one of the giants of British jazz. I am so fortunate to have spent around 25 years alongside him. He was like a father to me and taught me so much.
As a boy, I looked to my father for guidance and approval. As a musician, I looked to Ron. I remember the first time I met and worked with him. It was the summer of 1972 at what was Flanagan's pub, opposite Putney railway station, with Max Collie's Rhythm Aces. I was immediately sparked by his powerful driving drumming, underpinning the band, together with an exciting, sizzling cymbal sound.
Working with Ron was always an education in solid swinging teamwork. The icing on the cake was his dynamic vocals. He could sing a sensitive melody with perfect timing and phrasing, shout a dramatic blues with the best of them and set us all alight with his swinging and stomping scat singing. When he put his chewing gum on his hi-hat you knew you were in for a lug hole treat.
Always straight and honest as a performer and never pretentious, Ron McKay has left his mark indelibly on the world. He was always a very private man, but he was dearly loved by all who met him.
God bless you, Ron, my old mate, and blessings to Val and all the family.
Trefor Williams
Others too have been glowing in their tributes to Ron: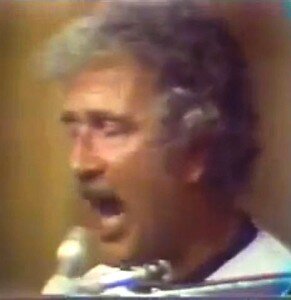 "So sad but now that band on the other side has a great drummer …. Tina Turner sang a song about Ron …….. Simply The Best!!!! … R.I.P. . Ron" Jim Appleton
"Very sorry to hear of Ron McKay's passing. He was a good friend and great Jazz-lover. We will miss him. Condolences to his wife from all of us – from the Band and myself." Chris Barber
"In memory of Ron, one of his all-time his favourite recordings was Fats Waller and His Buddies playing "The Minor Drag" in 1929. I always thought it a little strange that this favourite of his doesn't have drums, but of course like Ron's drumming the rhythm is super." Taff Lloyd
"Ron was a great jazzer and human being. I first saw him with the Cy Laurie Band, then Acker (Heady days) and with Max Collie. His drive, singing and humour, on or off the stage were Ne Plus Ultra. Ron, you will be missed. R.I.P." Christopher Mitchell
"Very sad news indeed – a wonderful drummer and a lovely man. Saw him many times with Phil's band. He always had time for us punters, told us many great stories – my husband always wanted to write them down." Maggie Peplow
"Ron attended many times at the Femoe Jazz Festival and the Riverside Jazz Club in Denmark, with Phil´s band – a great drummer." John Olsen
"The first time I went to the Isle of Bute festival Martin Bennett arranged for me to get a lift up in the Phil Mason band bus and Mike Murtagh said we were stopping on the way in Manchester to pick up Ron and Val. We went in for a cup of tea 3am and all around the walls downstairs were pictures of Uncle Ron (as I called him) with so many great New Orleans musos he had sat in with. He was so matter of fact, never a word of brashness about him. The only time time he got close was when he spoke of his fights with some on stage trying to beat the crap out of Acker. That must of been a picture. Gonna miss ya Uncle Ron. RIP XX" Norman Grodentz
"Although absent from the jazz scene for the past few years, due to illness, the spirit of Ron McKay lives on in the memory of those of us lucky enough to have sat in front of a band propelled by an unsung hero of British jazz and a real king of percussion. Thank you for the music and the inspiration Ron" John Petters
What better way to close this tribute to Ron than by featuring some rare footage of him in action on drums and vocals with Max Collie's Rhythm Aces:
Please follow and like us: