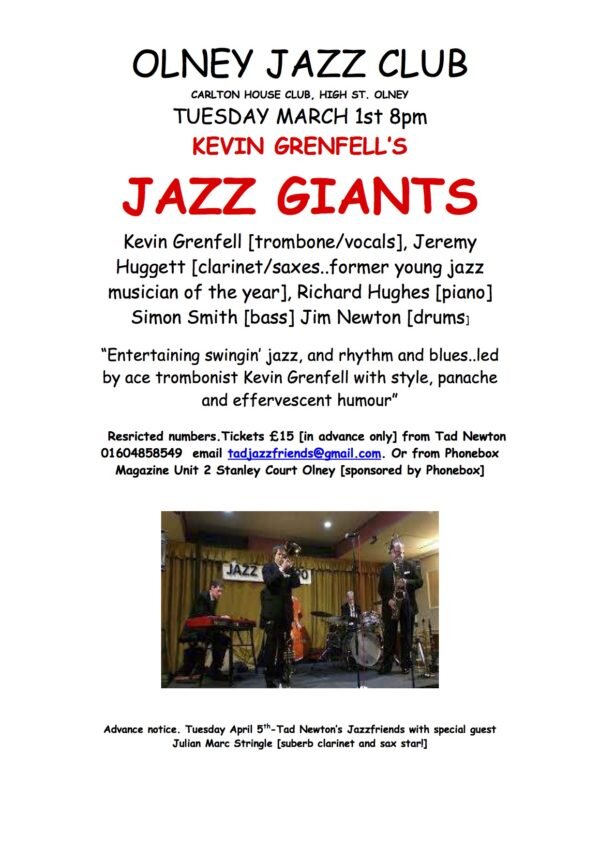 Don't miss this grand opportunity to get back into the
pre-pandemic jazz grove at Olney Jazz Club.
To spur you on here's Kevin Grenfell's reminder of days gone by:
Gene Austin's "Girl Of My Dreams" performed by
"Slide By Slide" for Jazz at The Bedford Golf Club, Thursday, 2nd May, 2014.
Kevin Grenfell (trumpet), Richard Leach (trombone), John Fellows (bass),
Graham Smith (drums) and Simon Banks (piano).
Enjoy the repartee!
Take note, restricted numbers so be sure to book posts haste!
Email Tad at: [email protected]
Please follow and like us: