Sunday 6th October 12- 2.30pm
New to The Walnut, full of fun and contagious presentation, Doolalley Tap's foot stomping live shows take fans by storm!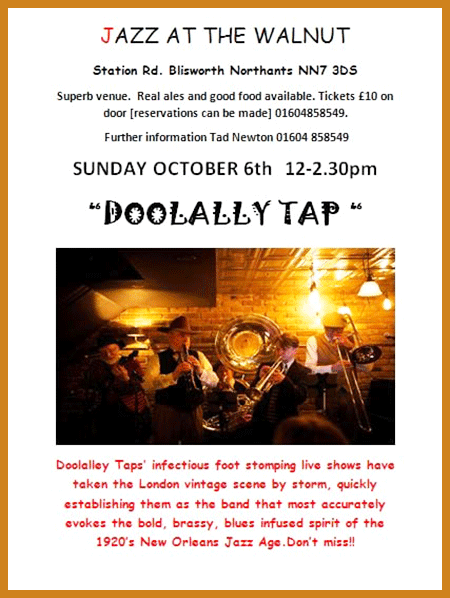 Doolally on Home Turf at The Ivy House
LIVE JAZZ … USE IT OR LOSE IT!
Tad Newton 01604 858549
www.tadnewtonsjazzfriends.com
www.jazzandjazz.com
Jazz&Jazz is grateful to Tad Newton for his reciprocal support.
Please follow and like us: