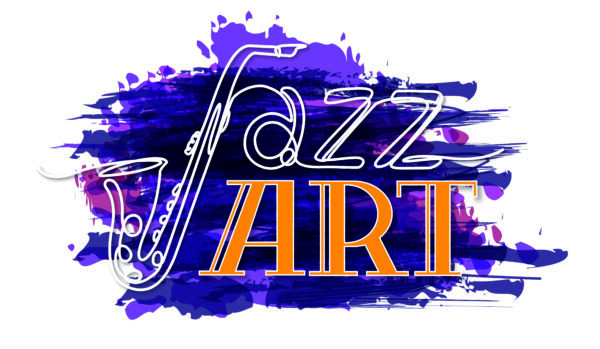 On Thursday 24th November, 2022, I celebrated my 80th birthday and Ginny, my wife, urged me to promote a project I have been mulling over for years – to launch my very own online studio featuring my Jazz ART. So here goes!
Old Timers that we are, we tend to present new projects rather more sedately than in our earlier years. But the advantage of this is that now you can watch each new project grow and encourage us along the way.
To date I have painted over 50 jazz musicians and bands, many of them featured on jazz&jazz.com. Now they need a category of their own. I don't get about so easily these days, but I can still film and bring jazz to you and into your homes via my Jazz ART and Jazz YouTubes.
I began painting over 65 years ago and became known for my use of vivid colours, especially for my landscapes and seascapes. I wrote a verse for each painting and compiled my Art&Verse Collection. But like so many of life's ventures, it had to be sidelined as our family grew.
In 2008 Roger Pout, my closest friend from schooldays, reintroduced me to jazz and we attended the Hemsby Autumn Jazz Festival. I was hooked! Jazz&Jazz was launched and along came my jazz portraits and caricatures. Now it's time to share these with you.
Here's how you can see and enjoy JAZZ ART on my website. You might already have noticed that we have been updating the website and have changed a few things around in the navigation bar.
"Jazz Bands" continues to feature Jazz Bands. So anyone who would like their bands featured should email me on: [email protected]
"Jazz Fans" has given way to the new heading "Jazz Events" where new and upcoming gigs and festivals are announced and promoted.
"Jazz Features" includes a variety of posts about jazz bands, jazz musicians and jazz in general.
In addition we have created a new category for YouTubes and videos. This will include previously produced YouTubes and newly launched Jazz&Jazz YouTubes. I will also breathe new life into older Jazz YouTubes that I feel are worth promoting again.
Next – Jazz ART!
Jazz ART is dedicated to featuring my jazz paintings. First a brief introduction, then each week a new painting will be featured. Prints of my paintings are available in two sizes – A4 and A3. They are printed on special materials including Giclée prints which are guaranteed for 75 years. In due course original paintings may also be for sale.
Under Jazz ART there will be a Jazz ART Gallery. This can also be used as an index enabling you to find any of my paintings on jazzandjazz.com.
Over the next few weeks and months we will take you on an online tour of my Jazz ART where you will be introduced to the musicians and bands I have painted from all over the world.
Each signed Jazz ART print captures my vivid use of colours and includes my verse reflecting the inspiration for the painting. I hope you enjoy my Jazz ART and that you will be tempted to purchase and cherish prints reflecting the joy that Jazz can bring.
Keep Jazzing!
Peter M Butler
Editor and Proprietor Jazz&Jazz.com
Please follow and like us: