THE WALNUT TREE, STATION RD, BLISWORTH, NORTHANTS, NN7 3DS
Great venue, three miles from J15 on M1. Free parking, real ales, hot food, bar snacks, top national and international jazz bands.
ADMISSION £10 on door. Reservations call 01604 858549
Sunday October 6th 12-2.30pm
Regular Sunday lunchtime jazz returns with the deliciously eccentric "DOOLALLY TAP".
Great 6 piece band from London presenting
hot jazz with a difference!
£10 on the door
Sunday October 13th 12-2.30pm
Mike Owen's Scarlett Serenaders with Sarah Spencer
[Clarinet/sax/vocals..from New Orleans. Now back in England!]
£10 on the door
Sunday October 20th 12-2.30pm
Emily Bacon's Good Time Jazz
Superb New Orleans and traditional jazz
On tour from Newcastle!
£10 on door.
Sunday October 27th 12-2.30pm
The Alan Haughton Quartet
with Richard Exall [clarinet/sax]…
quality led piano jazz!
£10 on door
Sunday November 3rd 12-2.30pm
"Jim's Jam for Roy"
A special benefit for Roy, who has been very ill, led and organised by guitarist Jim Douglas, featuring many jazz stars.
£10 on door
Sunday November 10th 12-2.30pm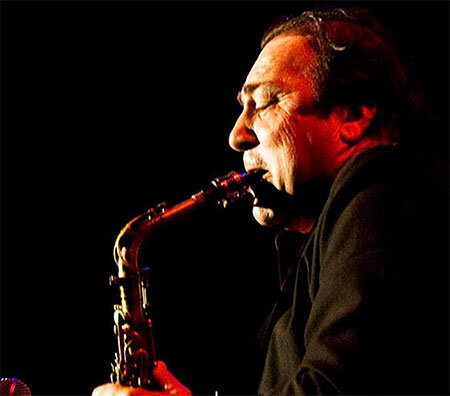 Tad Newton's Jazzfriends
with special guest sensational
American sax/flute star Greg Abate
£10 on door
Sunday November 17th 12-2.30pm
The Jazz Colossus Big Band
Hold on to your hats!
Sunday November 24th 12-2.30pm
Hot Club 42!
Much requested return of this fine Django gypsy style band
with guitars, bass, clarinet and vocals
Sunday December 1st 12-2.30pm
Amy Roberts/Rachael Johnson
"New Generation Band"
Sunday December 8th 12-2.30pm
Dave Moorwood's Rascals of Rhythm
Delightful renditions of
standards and rarities.
Sunday December 15th 12-2.30pm
Dave Browning's Jazz Cats…hot jazz!
*Sunday December 22nd 12-2.30pm
Tad Newton Jazzfriends Christmas Special!
*Sunday December 29th 12-2.30pm
Graham Smith's Jazz Allsorts!
Fine band! All sorts of jazz with top Midlands jazzmen.
LIVE JAZZ … USE IT OR LOSE IT!
Tad Newton 01604 858549
www.tadnewtonsjazzfriends.com
www.jazzandjazz.com
Jazz&Jazz is grateful to Tad Newton for his reciprocal support.
Please follow and like us: