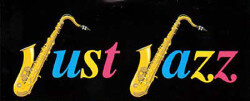 The November issue of Just Jazz Magazine dropped though my letterbox today. So I breezed through it over my early morning cup of coffee. The headline to this article is a quote from Pete Lay's Editorial which especially captured my attention.
Extracts from the Editorial 
" … just take a look at the youth culture in the UK. Unfortunately, a good majority are uncouth, unkempt, rude with no social graces, selfish and lacking imagination. In other countries the youth are brought up socially different. They know how to socialise with all ages and are happy to listen to all types of music, not just what the media wants us to listen to.
"In the US and in some parts of Europe, the local radio stations have jazz/swing/blues programming and the ears of the youth are attuned to the different styles being presented. They have fun going to dance sessions, exhibiting none of the red-faced embarrassment
that our kids would feel.
"It's a mindset thing. The only way to get through to them is via radio, TV, and now the internet. But the mainstream media are driven by the pounds and pence mentality and sadly Jelly Roll Morton isn't bringing in a lot of revenue these days …"
Pete's conclusions struck a more positive note:
"I can say thank you to the hardcore of youth who support Swing Dance sessions and music clubs in London and other large cities where they hear music we are more akin to, all helped by the bevy of 'young' musicians who have 'cocked-a-snoot' at media and social trends.
"I must add they make us 'oldies' welcome … not like us who seem scared to embrace their input into the jazz scene."
The Key to the Future
Pete Lay has supported my editorial aims for Jazz&Jazz since I launched the site almost ten years ago. We seize on every opportunity to feature and promote younger jazz musicians and bands – they hold the key to the future. The Just Jazz October issue reported on Brittany based Fest Jazz 2018 – a wonderful festival which features not only young jazz bands and musicians but is also brilliantly organised by young jazz enthusiasts.
Peter M Butler
Editor Jazz&Jazz
(Photos © Peter M Butler, Jazz&Jazz)
See Also:
Hot Off The Press: "Le Fest Jazz Sauvé!"…
Please follow and like us: