Note: Sadly, due to the atrocious weather, Tad has reluctantly had to cancel tomorrow's Walnut Tree event featuring The Don Steele Band with Jan Bryce. Tad messaged me: "I will offer an October date to Jan and band Cheers, Tad." The band would have had to travel from deepest Kent, one of the worst hit counties. Years ago when I lived in East Kent there were devastating winters. The sea even froze for almost a mile off shore in 1963.
Despite current inclement weather, Don and his band are assured of a very warm welcome at
The Walnut Tree, Blisworth, on Sunday, 4th March. Hailing from Kent, this will be a very special gig for trombonist Jan Bryce.
Jan's father, the phenomenal Owen Bryce, only recently departed, lived nearby Blisworth with his wife, Jan's mother, Iris Bryce, a regular Walnut Tree Jazz Club fan. Iris is a celebrity in her
own right as author of a series of books featuring canal boats. For instance,
"Canals Are My Home" celebrates the 30 years after she and Owen sold their
farmhouse in Kent and set off to tour the waterways of England.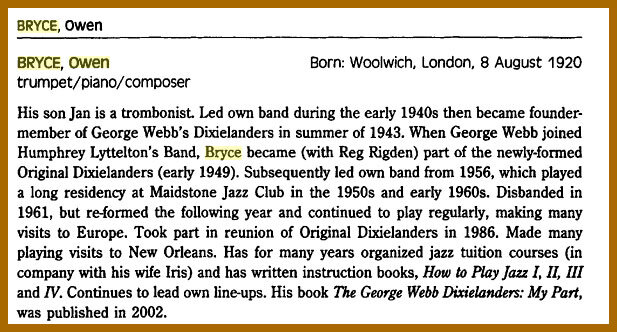 Jazz&Jazz recommends fans make every effort to make it to Blisworth on Sunday
despite current meteorological omens!
Peter M Butler
Editor & Proprietor Jazz&Jazz
Please follow and like us: