PLEASE PAY ATTENTION TO THIS!

The plight of our homeless is currently a hot topic amongst jazz musicians and jazz fans on Facebook and the Facebook Jazzers Group.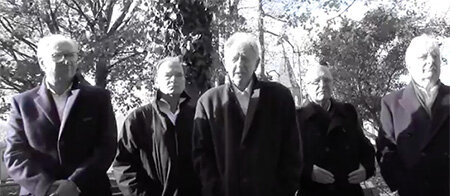 Beaucrees Band Leader Tony Tutton, a personal friend, has just announced the release of their song "Give Them A Break", aimed at increasing awareness of this national travesty. The record has a simple message – Stop The Homelessness!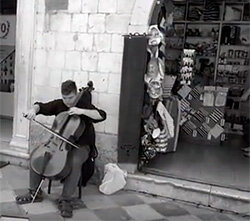 So what better way to support The Beaucrees' fundraiser than by featuring
"Give Them A Break" here on Jazz&Jazz. Downloads will be available as of Friday, 25th January,
and it has featured on "London Live" TV.
Available for download on iTunes (79p) & Amazon (99p)
Key in "Give Them A Break"
Michael Kain – Lead guitar and backing vocals
Tony Tutton – Lead vocals and drums
Chris Williams – Bass guitar and vocals
Peter Jackson – Guitar, ukulele and backing vocals
John Astrop – Keyboards and backing vocals
"There are all sorts of problems in the world and I know we can't stop the actions of others but I do believe that there is one problem that can be resolved. This is it. There are people sleeping on the streets in every city in the world. Some are old. Some are young. Some have simple but beautiful minds. Homelessness is not about race or religion. It's about loneliness and despair. It's about being unwanted and unneeded. I honestly believe that very few people choose to sleep on our streets.There are people and governments that can solve this problem.We need to get them to listen. Let them know that we the people are not happy for this situation to continue. How can we all help? We must make everyone be aware that there is a problem. On the 26th January 2018 The BEAUCREES, a band from the sixties, are releasing the " first record of awareness." What's that I hear you ask? It's a record with a simple message.The message is STOP THE HOMELESSNESS. Hopefully some one might listen if we all Shout STOP THE HOMELESSNESS
Peter M Butler
Editor & Proprietor Jazz&Jazz
The Beaucrees first release: "Help for Heroes"
Please follow and like us: