"Autumn Riches at The Other Palace"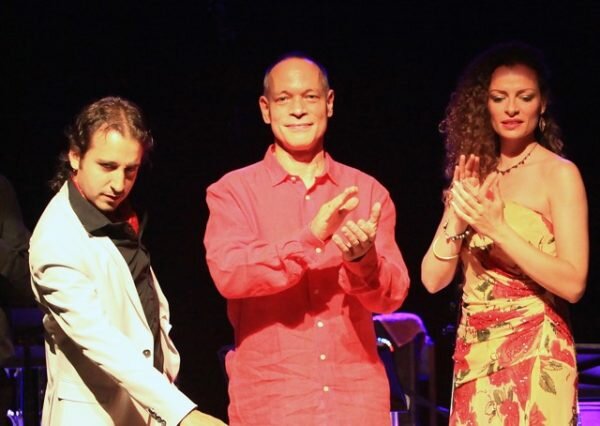 12 Palace Street, London, SW1E 5JA
Alec Dankworth's Spanish Accents
Tuesday October 24th @ 8pm
Tickets £30, £25, £20
The spirit, fragrances and above all the sounds and music of Adalucia are transported, for this compelling Tuesday party night, to Palace Street.
The 2016 winner of the British Jazz Awards, Alec Dankworth leads an all star line up, sharing  his long-standing love of all things Spanish which has provided the inspiration for these compelling musical arrangements – Spanish Accents.
The music of all time greats including Pat Matheney, Chick Corea, even Rodrigo are reinvented alongside traditional folk songs and originals in flamenco rhythms creating a wonderful and genuinely Spanish world.
The intensity of the music will be highlighted by  flamenco dancing on the Studio stage.
A heady mix of top British players create this passionate and exciting Spanish Accents music, with
Alec Dankworth – double bass leading the ensemble, supported by the youngest of the continuing
Dankworth generation.
Emily Dankworth – vocals
Jesus Olmedo – dance
Chris Garrick – violin
Tori Freestone – saxophones
Phil Robson  – guitar
Demi Garcia  – percussion
For an in advance taste of the delights in store visit;

*** *** ***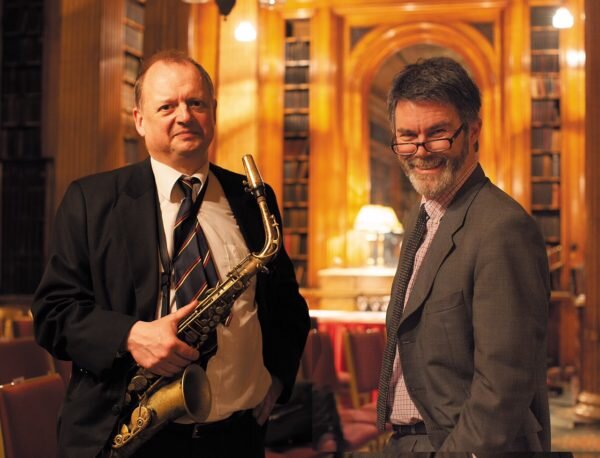 Alan Barnes David Newton Duo – 40 Years Together
Thursday October 26th @ 8pm
Tickets £30, £25, £20
Two of the UK's greatest award winning jazz musicians, Alan Barnes and David Newton, launch their new album at The Other Palace, in celebration of continuing to play wonderful music together for 40 years.
Alan Barnes is one of the Uk's most popular all time great jazz masters – playing alto and baritone saxophones; clarinet and bass clarinet – voted best saxophone 2016 British Jazz Awards.
David Newton is the UK's most highly regarded and record breaking award winning pianist –
13 times winner of Best Pianist in the British Jazz Awards.
These multiple award winners cover a vast repertoire from Louis Armstrong to Chick Corea and play with an empathy that can only come with long experience. They have developed a telepathic sympathy which only playing together for many years can bring.  The emphasis in their duo performance will be, as always, on swinging, accessibility and interplay. Expect a hugely entertaining programme of straight ahead jazz flawlessly played and interspersed with lots of anecdotes and peppered with humour.
"Barnes, plays hard, urban post-bop and infuses it with so much passion and energy you could believe it was minted on the spot" – John Walters, The Guardian 
"If you like Bill Evans, Art Tatum and Errol Garner, wait till hear and be amazed by David Newton"
The Hoste of Jazz
Please follow and like us: